News
Serbia organizes the reception of Ukrainian refugees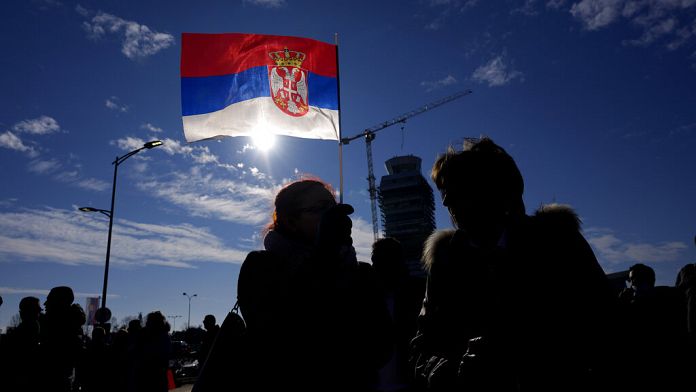 Some 13,000 Ukrainian refugees entered Serbia last month, but only 3,500 of them decided to stay. For the latter, Serbia has put in place temporary protection measures. For one year, they can enjoy the same rights as Serbian citizens.
She has just driven a car across the Horgosh border post, near Subotica, on the Serbian-Hungarian border. Olga is a refugee who fled the Ukrainian city of Mariupol with her daughter, heading for Serbia.
"Mariupol is destroyed. Too many people are dead, the houses are in ruins. Living there now is impossible", she testified at the microphone of Euronews.
Alexander comes from the Ukrainian capital, kyiv, and plans to stay in Serbia. He goes to Novi Sad, a hundred kilometers away, where his wife and a friend are waiting for him. He remembers the last days spent in Ukraine: "It's very unstable. You can hear detonations every day. It was terrifying".
Once in Serbia, the first information received by Ukrainian refugees comes from officers of the Serbian Commissariat for Refugees. They are present at the border post 24 hours a day.
"We inform people coming from Ukraine that they benefit from temporary protection measures in Serbia. This means that they can enjoy the same rights as Serbian citizens"explains Ivan Gujanicic, an agent of the Commissariat.
His colleague, Bojana Inic, distributes to those concerned a document "containing all the information refugees may need, who are in Serbia with nowhere else to go. There is information in two languages ​​- English and Ukrainian".
If they have nowhere to go, then the refugees are redirected to this center in the south. Since March 18, refugees have the right to be treated, to work and to be educated in Serbia, measures taken in consultation with the European Union.