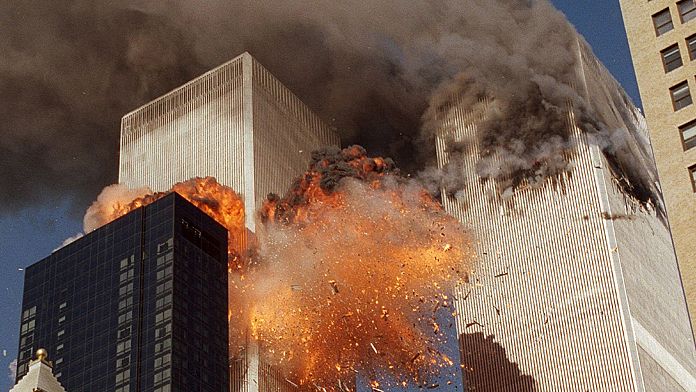 That was 20 years ago. On the morning of Tuesday, September 11, 2001, the United States was the target of a coordinated and painstakingly prepared attack by the jihadist organization al-Qaeda led by Osama Bin Laden. It hits New York and the Pentagon near Washington, symbols of America's economic and military power.
These attacks are the deadliest in history with nearly 3,000 deaths. More than 6,000 people were also injured.
But, this record could have been much worse. Because because of the early morning hour, less than 18,000 people were in the World Trade Center towers that morning. In the middle of the day, almost 50,000 people could indeed be in this nerve center of Manhattan.
Finally, these are the disappeared counted a few days after the attacks. Thousands of people have also died, including members of the emergency services, as a result of the attacks of 11 September 2001 (cancers, etc.).
Timeline of America's deadliest day
These suicide attacks were carried out by 19 hijackers who hijacked four airliners from East Coast airports, Boston, Washington and Newark. All these aircraft were bound for California.
Two aircraft successively struck the twin towers of the World Trade Center south of Manhattan, which collapsed in less than two hours, a third gutted the Pentagon. A fourth aircraft-possibly aimed at the Capitol, the seat of Congress, or the White House – crashed in a wooded area of Shanksville, Pennsylvania, after passengers tried to resist. No one on board the four aircraft survived, 245 crew members and passengers.
Thanks to the Congressional Commission of Inquiry on September 11 and the New York Memorial Museum dedicated to the victims, this day that made the first world power wobble and changed the course of history is very widely documented.
Here are the key moments :
– 8: 46 : American Airlines flight 11, a Boeing 767 from Boston to Los Angeles with 92 people on board – including five hijackers – hits the north tower of the World Trade Center. It opens a gigantic breach in the upper floors that ignites.
– 9: 03 am : United Airlines flight 175, also a Boeing 767 from Boston to Los Angeles, with 65 people on board so five pirates, crashed in turn against the upper floors of the south tower.
– 9: 05 am, Sarasota, Florida: President George W. Bush begins reading a story to children at an elementary school. "A second plane hit the second tower. America is under attack", slips in his ear his chief of staff.
– 9.25 am : the civil aviation authorities, the FAA, announce the closure of US airspace and prohibit all takeoffs.
– 9.30 am : George W. Bush announces to schoolchildren that he is returning to Washington because of a "apparent terrorist attack".
– 9.37 am : American Airlines Flight 77, a Boeing 757 from Dulles Airport near Washington to San Francisco with 64 people on board including five pirates, crashes into the west facade of the Pentagon.
– 9.42 am : the FAA orders all aircraft in flight to land as soon as possible.
– 9.59 am : the south tower collapses in a flood of fire, steel and dust. The violence is such that no trace of DNA has ever been found for hundreds of victims.
– 10.03 am, Shanksville, Pennsylvania: United Airlines flight 93, which left Newark, New Jersey, for San Francisco with 44 people on board, including four pirates, crashed in Shanksville, a wooded area in western Pennsylvania. Some passengers, informed by mobile phone about what was happening in New York, resisted the terrorists.
– 10.28 am : the north tower collapses, 102 minutes after being hit. The southern tip of Manhattan is covered with a cloud of ash and debris.
– 13: 04, State of Louisiana: George W. Bush, who was evacuated to Barksdale Air Force Base, places the armed forces in "maximum alert status"and promises to"tracking down and punishing responsible cowards" bombing. The president will then be transferred to Offutt Air Force Base, Nebraska before returning to the White House in the evening.
– 13: 27, Washington : Mayor Anthony Williams declares a state of emergency in the federal capital.
– 20: 30 : George W. Bush addresses Americans, denounces "deliberate terrorist acts". He promises to track down those responsible and warns that Washington will make "no distinction" between terrorists and those who shelter them.
President at the scene of the attacks to commemorate the 20th anniversary of September 11
Joe Biden and his wife Jill are expected Saturday morning in New York, at the very impressive memorial built where the twin towers of the World Trade Center once stood. As every year, for three hours, the approximately 3,000 names of those killed will be read. Huge vertical beams of light are already rising this week from the two huge black pools that replaced the base of the towers.
The presidential couple must also go to Pennsylvania where crashed a plane hijacked by four of the 19 jihadists and on the edge of Washington, where the Pentagon was attacked.
Joe Biden won't be speaking all day. Only a video message should be broadcast, the White House said.