News
Seoul fires multiple missiles in response to North Korean test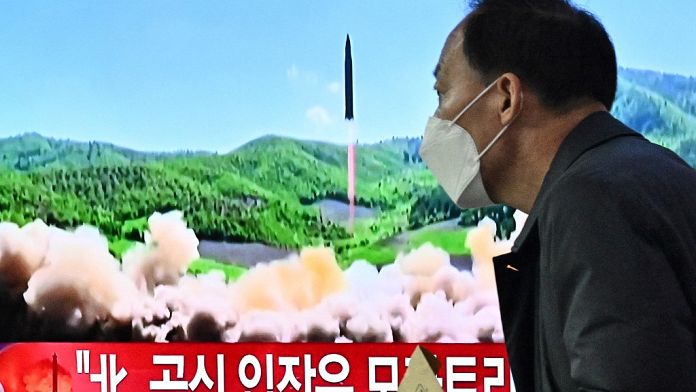 According to South Korean President Moon Jae-in, North Korea fired an intercontinental ballistic missile (ICBM), the first since 2017. In response, Seoul says it also fired several projectiles.
The North Korean firing, coming after a dozen other weapons tests conducted by North Korea since the start of the year, marks the end of the regime's self-imposed moratorium on long-range missile testing and nuclear weapons.
The South Korean army announced, in the process, that it had also fired several missiles in response to the test.
"In response to North Korea's ICBM launch, our armies jointly fired missiles from land, sea and air"from 4:25 p.m. (0725 GMT) in the Sea of ​​Japan, the Joint Chiefs of Staff in Seoul said in a statement.
"Scandalous Act"
Earlier, Seoul said in a statement that the launch is a "violation of the suspension of intercontinental ballistic missile launches promised by President Kim Jong Un to the international community".
For its part, Japan called it "scandalous and unforgivable act"by the voice of its Prime Minister Fumio Kishida.
North Korea "threatens the peace and security of Japan, the region and the international community"said Mr. Kishida from Brussels where he was to meet the other heads of state and government of the G7. "This is unacceptable"he added.
Escalation
Pyongyang officially suspended its long-range missile tests during negotiations between Kim Jong Un and then-US President Donald Trump. But the talks broke down in 2019.
Despite harsh international sanctions, North Korea has stepped up efforts to modernize its military and last week test-fired what analysts consider a 'monster missile', a new long-range ICBM . It exploded in flight shortly after launch.
The United States and South Korea had warned earlier this month that Pyongyang was preparing to launch a full-range ICBM.