Soccer
Sébastien Corchia reveals the goal of the season!
After the draw (1-1) of FC Nantes against the Girondins de Bordeaux, Sébastien Corchia clarified the main purpose of the Canaries for this season. However, the human rights defender acknowledged that this mission will be difficult to accomplish.
FC Nantes: Corchia welcomes the performance of his team
This Sunday, FC Nantes moved on the lawn of Matmut Atlantique to face the Girondins de Bordeaux as part of the 10th day of Ligue 1. Led very quickly to the score, the Yellow and Green did not shake and finally managed to return to the score thanks to a goal of Pedro Chirivella. The score will not evolve, the two rivals will finally separate on a parity score (1-1).
In remarks reported by West France,Sébastien Corchia came back on this match and wanted to highlight the performance of his teammates made of determination and character against the Bordeaux. "We showed character by coming back to the score. That's positive. We pushed to put the second, but we couldn't. We must base ourselves on this combativeness and continue in this way", said the Nantes defender.
FC Nantes: Sébastien Corchia aims for the podium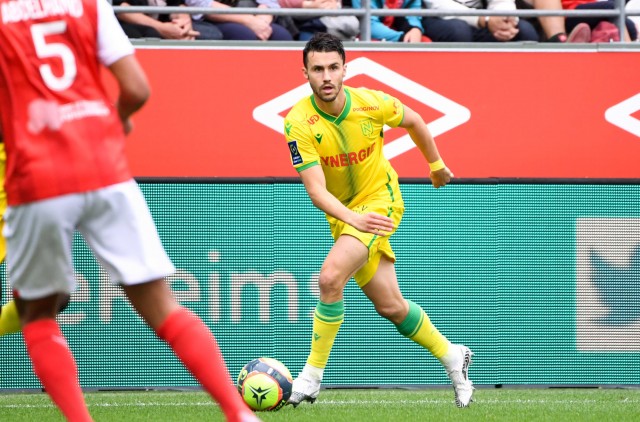 With this draw in the Gironde soil, FC Nantes now occupies ninth place in Ligue 1, three points behind Olympique de Marseille (3rd). A positioning that does good to the morale of the Nantes. And it's not Sébastien Corchia who will say otherwise. The 30-year-old and the Nantes team are now aiming for a place on the Ligue 1 podium for this season. "The higher you are, the better you feel. After last year's difficult season, we are trying to avoid making the same mistakes. If we can finish as high as possible, we will not interfere", he added.
However, the Nantes defender refuses to get carried away and keeps his head on his shoulders. Sébastien Corchia stay focused on FCN's next game against Clermont. "It's going to be important to win it to improve this draw. We have to take it with good intentions because this game is still going to be difficult. », he said.