Soccer
Sardar Azmoun, bad news falls in Lyon
Free at the end of the season, Sardar Azmoun is OL's offensive priority for the next recruitment periods. However, Olympique Lyonnais is not alone on the track leading to the Zenit St. Petersburg striker.
Sardar Azmoun very prolific
On the advice of Peter Bosz, the sports director of theOlympique Lyonnais, Juninho, unsuccessfully tried to recruit the Iranian forward from Zenit St. Petersburg, Sardar Azmun, during the last weeks of the summer transfer window. Having failed to reach an agreement with the Russian formation, the Lyon management finally had to abandon this offensive track. But the file would still be open in the offices of the Lyon leaders in view of next summer.
Last season, the man who is nicknamed "Iranian Messi" scored 19 goals in 24 Russian Premier League matches. In total, in the colors of the Russian club, the 26-year-old scored 58 goals in 95 appearances. Performances that logically attract the lusts of several ambitious clubs.
Arsenal ready to spoil Juninho's plans for Sardar Azmoun?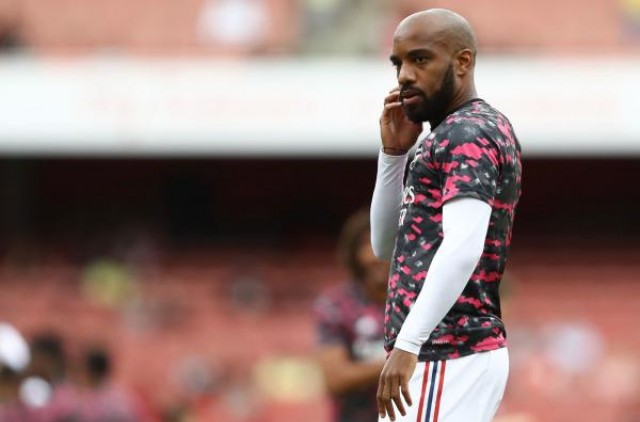 Indeed, the leaders of Arsenal want anticipating a possible departure of Alexandre Lacazette during the next summer transfer window and multiply offensive tracks according to information reported by TeamTalk. The Gunners would have inscribed the name of Sardar Azmoun on their tablets. The London club does not want to keep the former Olympique Lyonnais striker. The competition will therefore be total in this file, but OL have assets, and in particular that of having already negotiated with the Iranian player this summer. Asked about a possible departure, the Iranian striker has also confirmed the interest of the Gones.
"I never said that I was leaving Zenit (…) I have a contract, even if I wanted to leave, the club would not allow it. It was the media that sent me to another team. I received offers from Lyon, Roma, Bayer [Leverkusen] and Tottenham. But all proposals were rejected, this year I will not move anywhere ", said Sardar Azmoun at a press conference. Appointment is therefore made for next summer.