News
Sanctions: should frozen Russian assets be used to compensate victims in Ukraine?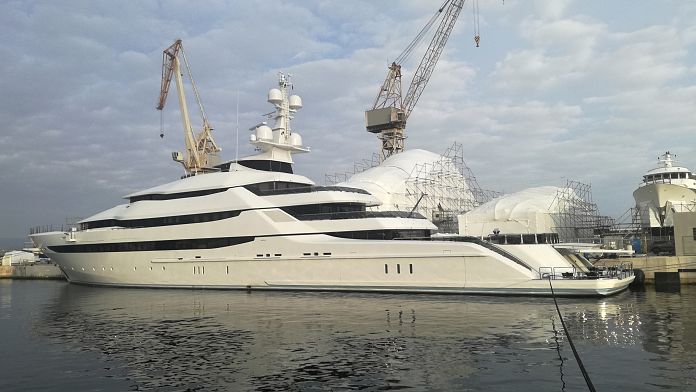 Elected officials, ambassadors and experts in financial law took part in a symposium in the French Senate to discuss the possibilities of compensating the victims of the war in Ukraine thanks to the seizure of assets belonging to companies and individuals close to the Russian authorities.
Colloquium at the French Senate
During this conference, a representative of the Ukrainian state called, by videoconference, for the strengthening of international sanctions against the Kremlin:
"It is very important to strengthen the sanctions and to help the world to understand that this is now the only way to force the aggressor into an acceptable negotiating position. An energy embargo would be very painful and would force Russia to end this war, said Vadym Halaichuk, Deputy Chairman of the Ukrainian Commission for European Integration.
The senior Ukrainian civil servant, deputy of President Volodymyr Zelenskyy's party, was applauded by the participants, including elected officials, ambassadors from several countries and experts in financial law who responded to the invitation of Senator Nathalie Goulet.
Penalties: "transform the essay"
As the European Union prepares to apply a new battery of financial sanctions targeting certain Russian interests, the question for Europeans is now how to "transform the trial", while the conflict could drag on.
"Will the international community repeat what it did in Iraq and Syria, for example, and turn frozen assets into confiscated assets to sell for a reconstruction fund? which we need to work on now because there is no time to lose", explained Nathalie Goulet to Euronews.
Indeed, the assets currently seized from Russian companies and individuals close to the Kremlin by several European countries will have to be returned to their owners once the European sanctions are lifted.
condemn possible tax offenses
To avoid this, national or international courts could intervene and, for example, convict the possible tax offenses of the persons concerned so that having frozen them can be sold for the benefit of a fund aimed at helping Ukraine, explained some participants, including Master William Bourdon, founder of the NGO Sherpa and lawyer for Vladimir Putin's opponent, Alexeï Navalny, currently imprisoned in Russia.
"Perhaps one day the judicial authorities of certain countries will consider that beyond the sanctions, there are added sufficiently intense indications of the commission of offenses of laundering tax fraud, because that is what it is it is, and that this would make it possible to add, or to convert administrative seizures into criminal seizures", William Bourdon told Euronews.
Still according to the lawyer, some of the billionaires gravitating around Russian power could at the same time be implicated in the investigations opened for war crimes by international justice.
According to the Minister of Finance, Bruno Le Maire, France alone had already frozen nearly 850 million euros in Russian assets by March 23. Most are real estate, but there are also bank accounts and yachts.
Germany announced a few days ago that it had frozen bank accounts of Russian oligarchs worth almost 100 million euros. Switzerland, which has left aside its traditional neutrality, announced a few days ago that it had frozen accounts and seized properties of Russian millionaires worth a total of around 5.62 billion euros, a amount which should increase, according to the Swiss government.