News
Sanctions: Putin warns of global food price inflation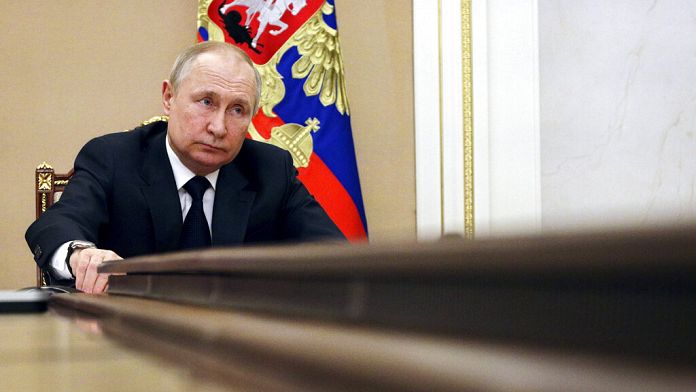 The international sanctions imposed on Russia risk leading to global food price inflation, warned Vladimir Putin, because Russia will no longer be able to export enough fertilizer.
While Russian fertilizers are not per se affected by Western sanctions, the finance and supply chain sectors are, affecting Russia's ability to export.
"Russia and Belarus are among the largest suppliers of mineral fertilizers. If we continue to create problems for us to finance this work, to ensure it, in the logistics, the delivery of our products (…) then the prices will increase more and more"said the Russian President on Thursday, pointing out the responsibility of Westerners.
"This will be felt on the price of the final product, food products" he added.
Last week, the Ministry of Industry advised Russian fertilizer producers to suspend exports. Russia, just like its neighbor Belarus, also harshly sanctioned, are major world suppliers of mineral fertilizers and supply both Europe and South America.
Food and hydrocarbons affected by inflation
European consumers have already felt an increase in prices at the pump for several days. A surge in world prices which is not attributable to Russia according to Vladimir Putin, who assured that Moscow maintained all its hydrocarbon deliveries.
"We meet all of our energy supply obligations", he underlined Thursday during a government meeting, specifying that "all volumes"were delivered to Europe as elsewhere and that even the"gas transport system of Ukraine is 100% filled".
In the country, many foreign brands have suspended their activities, giants like Ikea, McDonalds or even H&M… The Russian banking system is also affected, and can hardly operate internationally.
Moscow prohibits export of certain goods
Russia on Thursday banned the export of certain foreign goods and equipment, to face the severe economic sanctions adopted against it by the West for the conflict in Ukraine.
This measure concerns goods and equipment previously imported into Russia from abroad.
According to the government, this ban targets certain technologies related to telecommunications, medicine, agricultural machinery and electrical equipment. It also includes locomotives, turbines, metal and stone processing machines, monitors and projectors.
"This measure is necessary to ensure the stability of the Russian market", said the government in a press release, specifying that it would be in force until the end of the year.
Exports will however be possible to the member states of the Eurasian Economic Union (EAEU), a customs union led by Moscow, and to the separatist republics of South Ossetia and Abkhazia.
These measures follow drastic sanctions adopted by the West against Moscow following its offensive in Ukraine launched on February 24.
The Kremlin, which admitted that the country's economic difficulties were growing, faced "an economic war", but he also ruled out ending his military operations in his pro-Western neighbor.
Sanctions have already led to a fall in the price of the ruble and fueled inflation.