Lille OSC still does not digest the latest sanctions imposed by the LFP. President of the LOSC, Olivier Létang again pushed a rant following the verdict pronounced by the body.
Olivier Létang denounces the sanctions imposed on the LOSC
Meeting on Wednesday evening, the Disciplinary Commission of the Professional Football League ruled on the latest incidents that occurred in Ligue 1 stadiums. The LFP focused on the Northern derby between RC Lens and Lille OSC. A Classic marred by the invasion of the Bollaert pitch by the fans. Following this incident, the two rivals were hit by the League. If on the side of Lens we acquiesce, the LOSC on the other hand still plague against the PSL decision. Which handed down a suspended penalty point and the closure of the visitor park for the Lille away fans. Supporters of the Mastiffs are thus deprived of travel until the end of the year. An injustice for Olivier Létang who again expressed himself in the columns of The Voice of the North.
The alarm call of Létang to the authorities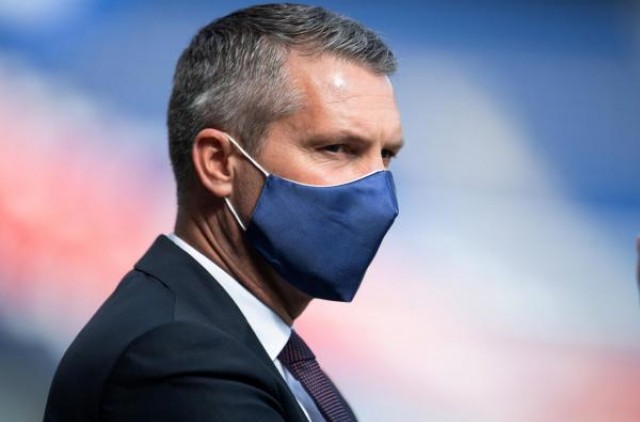 "Yes, the sanctions are unfair because they deprive our supporters of travel, the team of the support of our supporters for six matches and, potentially, the club of a point," first protested the president of LOSC. In his exit, the boss of the Lille OSC also appeals to all actors so that such events do not happen again on the lawns. "There must be a collective responsibility. Clubs, institutions, authorities must have a concern on the subject and stop partisan debates. French football today faces problems that can affect all clubs, all stadiums," said Olivier Létang.