News
Salvador: state of emergency to counter the outbreak of gang violence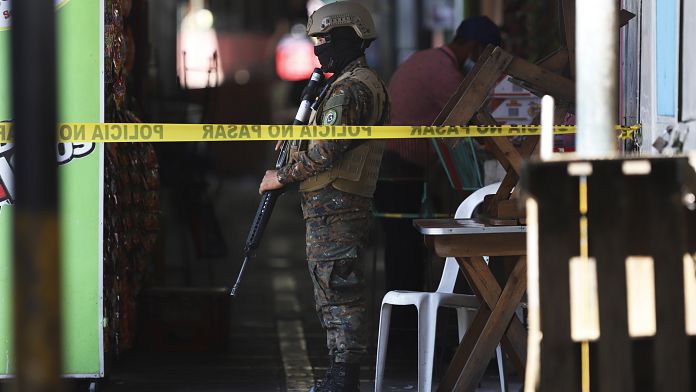 The state of emergency and state of maximum emergency in all the prisons were decreed in salvador. Strong measures have been taken by the President Nayib Bukele to deal with the explosion of gang violence facing the country.
On Saturday alone, no less than 62 murders have been committed. 76 in total in two days. The state of emergency measure validated by Congress will limit individual guarantees for 30 days. And imprisoned gang members will be isolated. They "will not see the light of day" in the words of the President.
The streets of San Salvadorthe capital, are now patrolled by police and soldiers equipped with bulletproof vests and assault rifles.
"Today we have deployed 200 members around the markets, the historic center, as well as some bus stops in San Salvador"details Francisco Lopezdirector of the municipal police.
The authorities have also increased police raids across the country, including in some areas of the capital controlled by gangs. National police said they captured five leaders of the Mara Salvatrucha or MS-13 gangwho she claims ordered the weekend killings.