Soccer
Sainté holds his coach, Saucasse confirms!
Claude Puel is threatened on the bench of the ASSE. The coach did not make it after eight days of championship and the Saint-Etienne club is already in the last place of the ranking. While the appointment of a new coach is increasingly mentioned in the media, Jean-François Soucasse hints that this topic is already settled.
Mercato ASSE : Soucasse confirms Puel in his position
Jean-François Soucasse gave an interview-river in the latest issue of the magazine Dressing. The Executive chairman of theAS Saint-Étienne spoke at length about Claude Puel. While the rumors announce the next dismissal of the coach from Saint-Etienne, Soucasse has brushed off all these speculations and confirmed the French technician to his post, despite the difficult period that the team is going through at the beginning of the season.
"I am convinced that he is the right person to coach the Greens. His project represented the best possible alternative to move the club forward. Namely, to make young people play and progress in order to help AS Saint-Étienne build up new assets. The development of the player is his main philosophy, his raison d'être. In this one can only rejoice at the work done", said the leader of the ASSE who has no shortage of praise for his coach.
ASSE : Jean-François Soucasse incenses Claude Puel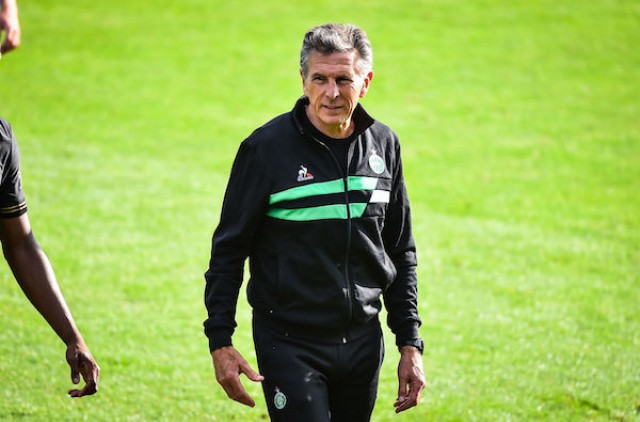 Ligue 1 red lantern, AS Saint-Étienne must quickly react in order to get out of the relegation zone. For a few days, a few names circulate to take over from Claude Puel. But the former coach of Leicester City and OGC Nice in particular, can count on the support of his management. In any case, Jean-François Soucasse support and does not shy away from publicly saying all the good that he thinks of him.
"I have never met a coach who embodies the project of his club so much. Can't we recruit? He does with it and you don't hear him complaining, either internally or to the media. When others, on the last day of the transfer window, demand recruits and position themselves against their leaders, shows him a rare and laudable integrity, while he knows very well that it can potentially turn against him ", acknowledged the first person in charge of the daily management of the Greens.
He added: "Wherever he went, Claude placed the institution above his personal ambitions. This is not yesterday. It is built on the long term while knowing that the contracts are short. He is very understanding of the stakes, but at the same time determined in what he wants, with a real ability to go into battle. "As a reminder, the 60-year-old man is bound to the ASSE until June 30, 2022.
The legendary clashes of French football