News
Russians in Spain speak out against war in Ukraine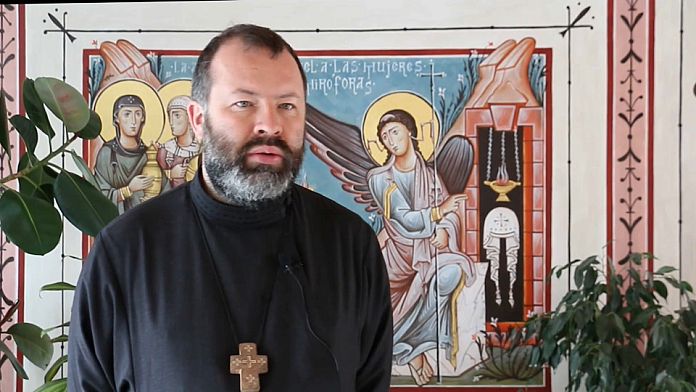 Every weekend, several hundred people, mostly Ukrainians, come to gather at the headquarters of the Russian Orthodox Church in Madrid, Spain.
Its manager, Andrey Kordochkinborn in Saint-Petersburg in Russia, does not hesitate to criticize Vladimir Putin following the outbreak of the war in Ukraine.
"I think he's a man who has a grandiose view of himself. I'm not a psychiatrist but that's something that characterizes psychopaths and people suffering from narcissism. But he's not the only person like that in the storydeclares the dean of the Orthodox Cathedral of Saint Mary Magdalene in Madrid, at the microphone of our correspondent.
Sofia Ladanyuk is Russian too. She traveled to Ukraine to pick up her grandmother and bring her to safety in Spain.
"What I miss the most is my family and my friends because I realize there is a chance that we will never see each other again"underlines the one who fears never being able to return to Russia.
Some 95,000 Russians and 115,000 Ukrainians live in Spain. In some cities where they make up a large percentage of the population, the invasion of Ukraine has caused some tension.
But not within the couple formed by Polyna Korneva who is Russian and Vadym Kyrylyuk, Ukrainian. The war, on the other hand, took the young woman away from her family, who lives south of Moscow after her condemnation of the invasion.
"When I realized that most of them were for war, I felt like I was dead inside, I felt my heart bleed. I felt a pain that I didn't have. never felt in my life"testifies Polyna Korneva.
While the war brought this couple closer in their relationship, they now both spend much of their time following news from Ukraine.