[ad_1]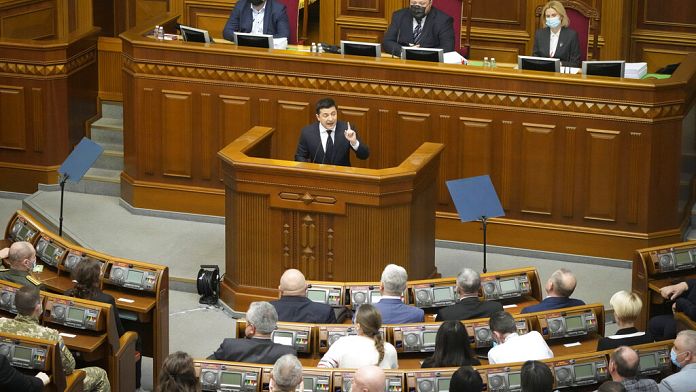 On December 9, 2019, the Russian and Ukrainian presidents met under the sponsorship of Germany and France to relaunch the peace process in eastern Ukraine.
Strong tensions at the border
Two years later, the time has come for the status quo and even for the escalation of tensions, as Kiev and Moscow accuse each other of massing troops at their respective borders.
In front of Parliament, the Ukrainian president called for direct negotiations with Russia to end the war. And Volodymir Zelenski added that Ukraine will not be intimidated: "We have a strong and powerful army!"
Moscow accuses Kiev
For its part, Moscow denies any hint of invasion on Ukrainian territory and accuses Kiev in return:
Maria Zakharova is the spokesperson for the Russian Foreign Ministry: "The Ukrainian armed forces are increasing their military personnel by massing heavy equipment and personnel. According to some reports, the number of Ukrainian troops in the conflict zone has already reached 125,000 people."
Already last April, Russia aroused the concern of its neighbor by massing thousands of soldiers along the border before finally withdrawing its troops after weeks of tension.
Again fearing an imminent invasion of its territory, Ukraine has asked NATO for a "deterrent package" against Russia.
[ad_2]

Source link