News
Russian-Ukrainian friendship unraveled in Kyiv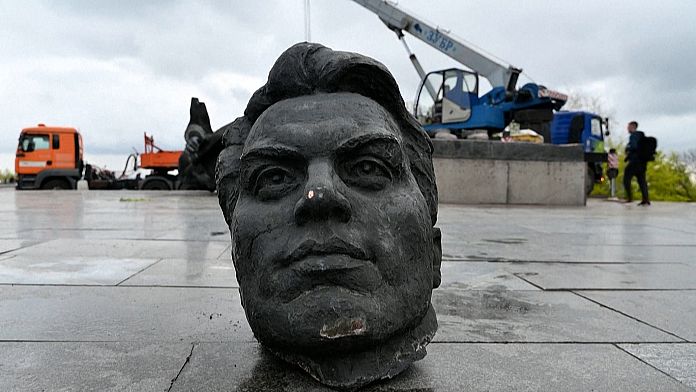 A Russian and Ukrainian worker holding hands together lifting a Soviet symbol. In Kyiv, the image no longer passes. The historic monument, erected 40 years ago to celebrate Russian-Ukrainian ties, was destroyed on Tuesday.
More than two months after Moscow invaded Ukraine, the mayor of the Ukrainian capital demanded and obtained the removal of the statue. He justifies his decision by recalling the Russian objective "destroy the state and the Ukrainians".
Another 60 monuments, bas-reliefs and signs associated with the USSR and Russia will soon be dismantled. More than 460 streets will also be renamed.