News
Russian-Ukrainian crisis: from Donetsk to Kiev, the fear of a major war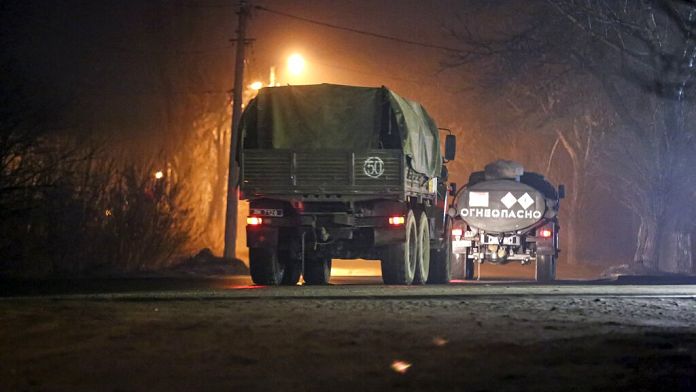 NATO says it has proof that Russian troops crossed the Ukrainian border and entered the Donetsk and Lugansk regions after Moscow recognized the independence of the separatist republics. But other sources point out that Russian elements have been secretly present since 2014 to support the rebels in this area of ​​eastern Ukraine.
In Donetsk, war weariness
In the city of Donetsk, where the Russian flag flies, the inhabitants are used to this climate of war which has reigned for eight years, even if they are worried about this renewed tension. Shelling was heard along the line of contact that separates the rebels from the Ukrainian forces.
"I think the bombings will stop"says this resident of Donetsk, optimistic._"Despite the war, we did not leave, neither in 2014, nor after, and we will not go anywhere now."
_
The Ukrainian army has denied rebel allegations of bombing against urban areas in the separatist zone and also claims not to respond to fire.
In Kiev, life goes on, for now
In the center of Kiev, the Ukrainian capital, there is no sound of bombardments, nor traces of soldiers. Life follows its course. The inhabitants are far from the front line, but they say they fear a major war:
"Of course we are scared. It's normal, everyone is scared. But we decided to stay and defend our homeland"said a woman.
A certain nervousness also reigns at the Russian embassy in Kiev. Moscow has announced its intention to evacuate its diplomatic personnel from Ukraine, after the deputies approved the agreement signed by Vladimir Putin providing for Russia to defend the separatist territories of Ukraine.