News
Russian troops are now only about fifteen kilometers from Kiev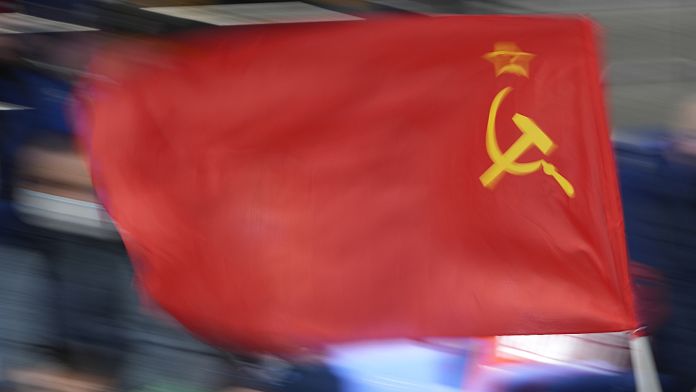 Russian troops continue their inexorable advance towards Kiev. Two weeks after the start of the invasion of Ukraine, the tank columns are only about fifteen kilometers from the capital. Faced with the deluge of fires, President Zelenskyy calls on Westerners to send fighter planes to Ukraine as quickly as possible, starting with the Mig-29s proposed by Warsaw. A scenario deemed dangerous by the United States, which evokes the risk of an escalation of the conflict.
Kyiv and the North
Kyiv remains under Ukrainian control, despite heavy bombardment. If the US Department of Defense considers that the Russian advance to take the capital is "at a standstill", AFP noted that columns of Russian tanks were only about fifteen kilometers from Kiev on Wednesday, near Brovary.
30 km from this locality, fighting also took place on Wednesday near Rusaniv, Ukrainian soldiers told AFP.
The assault on the capital should be held within the next four days, predicts the Institute for the Study of War, based in Washington.
Ukraine also retains control of Chernihivnorth of Kiev, whose city center was shelled, causing the death of many civilians.
Ballast
Kharkovthe second city of Ukraine (1.4 million inhabitants), 50 km from the Russian border, was still holding Wednesday despite an encirclement and intense Russian bombardments, according to Western observers.
Moscow is also leading an offensive from the pro-Russian separatist territories of Donetsk and Lugansk (east), but the extent of their advance remained unknown.
In Severodonetsk, 10 people died in bombardments on homes, according to an official of the administrative region of Lugansk.
The city of Sumy (north-east) is surrounded by Russian troops. Some 5,000 civilians managed to leave on Tuesday in 60 buses.
South
Russian troops besiege the port city of Mariupol, which still resists. Attempts to evacuate hundreds of thousands of civilians have repeatedly failed, with both sides blaming each other.
Children are paying a high price for this war. A children's hospital was bombed on Wednesday in Mariupol, injuring several people. The Ukrainian president speaks of "atrocity" and once again calls on Westerners to establish a no-fly zone.
The capture of this city of strategic importance would allow the junction between the Russian forces coming from annexed Crimea and the separatist and Russian troops in the Donbass (East).
Mykolaiv and its region have been the scene of heavy fighting and bombardments for several days.
The city of 500,000 inhabitants is the last lock on the Black Sea before the large port city of Odessa, 130 km further west, a strategic objective for the Russian forces, which has so far not been affected.
West
Western Ukraine has so far been largely spared from the fighting. Its greatest city, Lvivhas become a hub for diplomatic missions, journalists and Ukrainians seeking safety or fleeing to a neighboring country.
Victims
Russia announced on March 2 its one and only death toll to date, of 498 of its soldiers killed in Ukraine.
Ukraine and Western observers ensure for their part that the balance sheet is very much higher. Kiev says more than 12,000 Russian servicemen, including senior officers, have perished.
On Tuesday, the Pentagon gave an estimate of between 2,000 and 4,000 Russian deaths in 14 days of conflict, or between 153 and 307 deaths per day.
At least 474 civilians, including 29 children, have been killed in Ukraine and 861 injured, according to the latest UN count, which stresses that its balance sheets are probably much lower than the reality.
Diplomacy
This Thursday, diplomacy will try to regain its rights with an announced meeting in Turkey of the heads of Russian, Ukrainian and Turkish diplomacy. A first at this level since the start of the offensive..