News
Russian soldiers remain in Belarus, Moscow renounces withdrawal and maintains its troops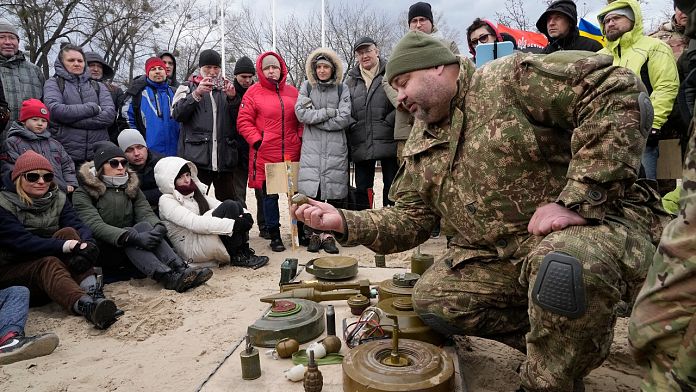 Moscow and Minsk decide to continue the military exercises in progress since February 10 on the northern border of Ukraine.
Russia had previously announced the withdrawal of some 30,000 soldiers deployed in neighboring Belarus, but due to the violence in eastern Ukraine the two allies consider it necessary to extend their maneuvers.
Charles Michel, President of the European Council: "We cannot eternally offer an olive branch as Russia carries out missile tests and continues to amass troops. But ladies and gentlemen, one thing is certain: in the event further military aggression, we will respond with massive sanctions and the cost for Russia must and will be severe. But let's be frank. There will also be a cost for us in Europe."
On the ground, the fighting has redoubled in intensity and the authorities of the pro-Russian separatist republics of Donbass and Lugansk are continuing to evacuate women and children.
Russia claims to have welcomed 40,000 people.
"We are afraid for our child, we heard the bombardments, so we left," said a woman.
The NATO Secretary General believes that "Russia is planning a full attack", Boris Johnson believes that Moscow is planning "what could be the biggest war in Europe since 1945" and on the ground Ukrainian civilians are undergoing accelerated training in fight.
Henadiy Levitas, businessman: "Until yesterday, I was a civilian. Yesterday, I signed a contract with the Defense to be on reserve for the next three years".
In Kyiv, believers pray for peace away from the frontline where the Ukrainian army and pro-Russian separatists accuse each other of breaking the ceasefire.
Since 2014, the conflict in Ukraine has claimed more than 14,000 lives.