News
Russian invasion of Ukraine: war of words in Kyiv and Moscow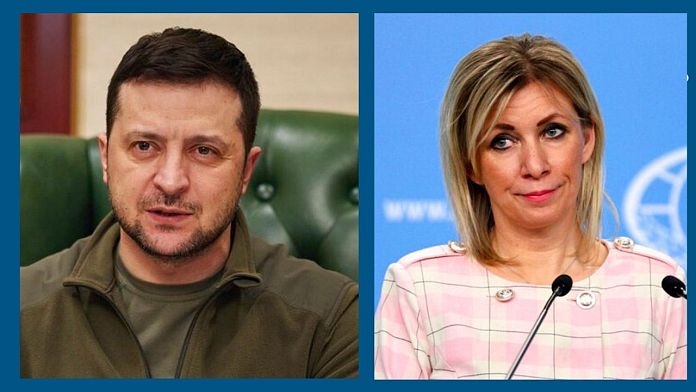 Two weeks after the start of the war, the Ukrainian president warns the Russian soldiers that they will not have the last word. For its part, Moscow accuses Kyiv of developing a biological weapons program.
It has been two weeks since Russia started the war in Ukraine, and there is no reason today to envisage a rapid return to peace. The Ukrainian forces are resisting as best they can.
The resistance is also this musical ensemble which played the European anthem this Wednesday morning in the center of Kyiv.
For his part, the Ukrainian President Volodymyr Zelensky spoke directly to the Russian soldiers.
"Our resistance, which has lasted for almost two weeks, has shown you that we are not going to surrender. We are here at home. We will fight until we can reclaim all of our territory. We owe it for our dead, for our children killed.
You can always save yourself and go home. Do not believe your superiors who tell you that you will succeed in Ukraine. __What awaits you if you persevere is prison or death."
As we can see, the war is also going on on the psychological ground. It's about trying to undermine the morale of the enemies.
Russian leaders are not left out. Moscow accuses Kyiv of developing a biological weapons program.
At least that's what it says Maria Zakharovaspokesperson for the Russian Foreign Ministry.
"We are able to confirm what our special forces have discovered, namely traces of a military biological program developed by the Kiev regime and whose traces the Ukrainians have sought to erase.
This program was developed with US funding. __And it seems that these biological products do not have a simple scientific or peaceful aim."
The spokeswoman for Russian diplomacy also confirmed the meeting scheduled for Thursday in Turkey between the Russian and Ukrainian foreign ministers.
Oil diplomacy
For their part, the Europeans are working together to see how to free themselves from their dependence on Russia in terms of energy. And it's not easy, explained the Dutch Prime Minister, visiting Paris.
On Tuesday, the United States and Great Britain announced an embargo on imports of Russian hydrocarbons. An easier measure for them to take, being less dependent than Europe on Russian gas and oil.