News
Russian forces stall in eastern Ukraine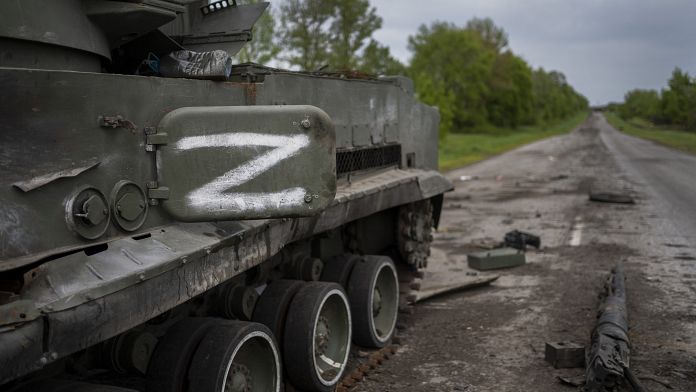 Russia still concentrates its offensives in eastern ukraine, without making any significant progress. Particularly intense fighting is raging in the Donbass, as on the Donets rivernear Severodonetsk, where Russian forces became pinned down and suffered heavy casualties.
But airstrikes still do more damage. HAS Bilohorivka, 60 people sheltering in a school lost their lives. Many other towns in the Donetsk and Luhansk regions were affected.
At the same time, eyes are always on Azovstal steelworksin Mariupol, where seriously injured Ukrainian soldiers have not yet been able to be evacuated.
"We continue to do everything to evacuate people stranded in Mariupol and Azovstal, said Ukrainian President Volodymyr Zelensky. Very difficult discussions on the next stage of the evacuation mission, the evacuation of the seriously injured, of the doctors, are currently underway. We are talking about a large number of people. Of course, we are doing everything to evacuate all the others, all the defenders of Ukraine. We have already involved in the talks all those in the world who can be the most influential mediators."
HAS Kharkov, the second city of the country, the Russian forces are trampling and losing ground. The Ukrainian fighters went on the counterattack and succeeded in recapturing several villages north of the city.
Friday, the European Union is committed to providing additional aid of half a billion euros to Ukraine, increasing it "to 2 billion euros in total", to help the country resist the Russian invasion.