News
Russian forces carry out "rapid withdrawal" from Kyiv and Cherniguiv regions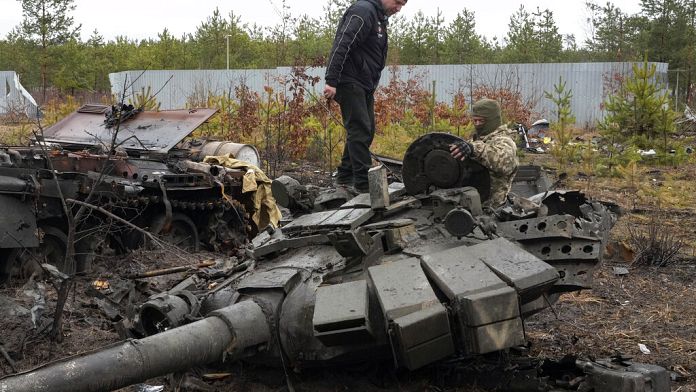 Update on the Russian invasion of Ukraine on the 38th day of war.
"Quick withdrawal" northern russians
Russian forces are operating a "quick withdrawal" regions of Kyiv and Chernigivin northern Ukraine, and aim to redeploy to the east and south, a Ukrainian presidential adviser said on Saturday.
"After a rapid Russian withdrawal from the Kyiv and Cherniguiv regions (…), it is quite clear that Russia has chosen another priority tactic: to retreat to the east and south, to keep control of vast occupied territories and establish a powerful foothold there"according to the manager.
Bombardments in the centre, east and south of the country
Since the night of Friday to Saturday, several regions, especially in the center and the east, have been bombarded.
Strikes hit residential areas in Kharkov (east), infrastructure to Dnipro (center) and localities in the regions of Donetsk and Lugansk (is), as well as Kherson (south), according to several official Ukrainian sources.
Our special correspondent on the spot mentioned missile fire on Odessa (south).
"__The missiles launched from Crimea towards the Odessa region broke the calm of the past few days as people tried to return to normal life. The missiles fired from Friday night to this Saturday were shot down by anti- Ukrainian airlines, while provoking a new moment of panic"according to Sérgio De Almeida.
More than 4.1 million refugees
Some 4,102,876 Ukrainian refugees have fled their country since the invasion of Ukraine, according to the High Commission for Refugees.
Ukrainian photographer found dead
A seasoned Ukrainian photographer and documentalist, Maks Levinewho had not been heard from for three weeks, was found dead near Kyivafter the withdrawal of Russian troops, the Ukrainian presidency announced on Saturday.
According to the Ukrainian NGO IMI citing preliminary information from the General Prosecutor's Office, the journalist "unarmed" would have been reached by "two shots" of Russian soldiers.
Russia: dozens of protesters arrested
More than 170 people were arrested on Saturday in Russia during protests against the Russian offensive in Ukraine, indicated the NGO OVD-Info specialized in monitoring arrests in the country.
"More than 178 people were arrested in 15 Russian cities"according to a point established by the NGO during the day on Saturday.
In Moscow, a sit-in was planned in Zaryadye Park, in the shadow of the Kremlin. Soon after, police began arresting people sitting on park benches in the middle of a snowstorm.