News
Russian army announces "expanding" its operation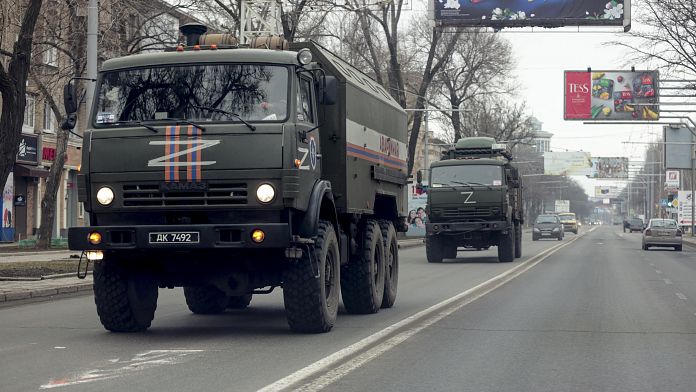 New bombing alert this Saturday afternoon in Kiev. As the siren sounds, thousands of residents try to find refuge as quickly as possible in a safe place.
The Russian army has been ordered to expand the offensive in an attempt to take Kiev and overthrow the government of Volodymir Zelensky.
"Yesterday, after the Kiev regime announced its willingness to participate in talks, active fighting ceased. After the Ukrainian side rejected the negotiation process, today all units received the order to develop the advance from all directions, in accordance with the plans of the operation"said Igor Konashenkov, spokesman for the Russian Ministry of Defense.
Russian forces that entered Ukraine from Belarus are advancing towards the capital, but encounter resistance the intensity of which has likely surprised Moscow, according to Western sources.
Petro Poroshenko, former President of Ukraine asks for more help. "A significant number of the Russian tanks that have been destroyed in the last 72 hours are due to your assistance. Please increase your assistance, please. We need bulletproof vests, we have need helmets, anti-tank and anti-aircraft projectiles. We just want to increase our defensive capacity to stop this crazed aggressor in Europe."
According to Volodymir Zelensky, weapons from the West are being sent to Ukraine.
Since the start of the offensive, at least 198 Ukrainian civilians have died according to figures from the Ministry of Health in Kyiv. Dozens of soldiers also lost their lives.