News
Russia steps up its offensive on the Azovstal factory in Mariupol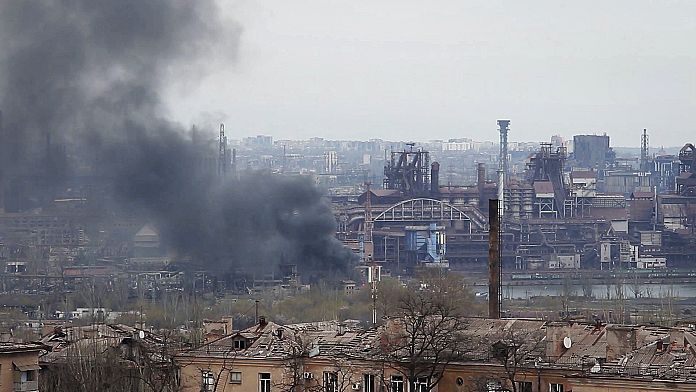 Russia intensifies its offensive on the Azovstal factory in Mariupol, the last pocket of resistance of the Ukrainian army in this strategic city in the East.
The fate of civilians worrying
For the first time, Russian armor and infantry went into action to try to take this gigantic steel complex that Russian forces had until now mainly pounded by plane or from the sea.
Moscow's objective: to dislodge the Ukrainian soldiers of the Azov regiment entrenched in the underground galleries of this vast steelworks, where many civilians have also taken refuge.
Ukrainian President Volodymyr Zelensky accuses Russia of obstructing evacuation operations that began last weekend:
"We continue to make a number of proposals to evacuate the population. When Russia didn't block us, we evacuated a lot of people from Mariupol. It all depends on the Russian side. You see that even the UN is involved, but it's still a very complicated process. Why ? Because there is no trust in the Russian Federation."
Macron-Putin telephone interview
In kyiv, relatives of the Ukrainian soldiers entrenched in the Azovstal factory gathered to ask for help from the international community. "Let's save the heroes of Mariupol", could we read in particular on the signs, as well as tears on their faces.
In addition, the French president had a telephone conversation of more than two hours on Tuesday with Vladimir Putin. Emmanuel Macron asked his Russian counterpart to "allow evacuations to continue in coordination with humanitarian actors and leaving the choice of destination to the evacuees."
The two leaders have not met physically since February 7, before the start of the war in Ukraine.