News
Russia refuses to appear before the International Court of Justice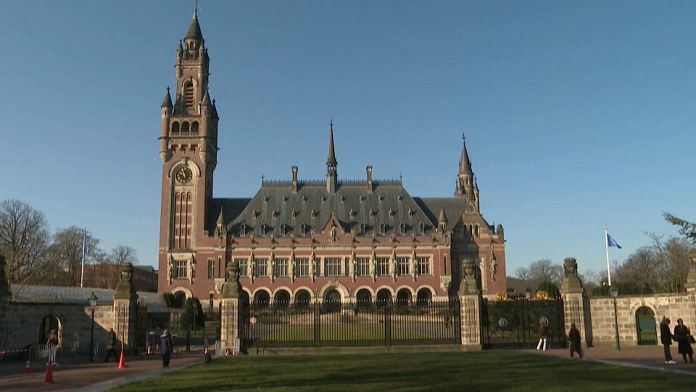 Russia refused to appear at the opening of hearings at the International Court of Justice (ICJ) on Monday in a case initiated by Ukraine, which is asking the UN's top court to order Moscow to arrest his invasion.
The Ukrainian delegation found itself in front of empty pews when it came to pleading its case on behalf of a population that it said had been victims of fatal attacks, forced to take shelter because of the incessant danger.
"Babies are born underground", asserted Anton Korynevich, member of the Ukrainian delegation to the court.
The ICJ"deplores the non-appearance of the Russian Federation during these oral proceedings", said Joan Donoghue, presiding judge.
Alexander Shulginthe Russian ambassador to the Netherlands, where the court sits, indicated that the Russian government did not intend to participate in the oral proceedings, she said.
"The fact that the seats Russia was supposed to fill are empty says a lot", threw Anton Korynevich.
"They are not here in front of this court, they are on the battlefield, waging aggressive war against my country.", added Anton Korynevich. "This is how Russia settles its differences".
On February 26, Kiev filed a petition with the ICJ, which sits in The Hague, the Netherlandsa few days after the start of the Russian offensive in Ukraine.
This country is asking the highest UN court for urgent measures ordering Russia to stop its invasion of Ukraine, before deciding on the merits of the case, which could take years.
The ICJ, which has scheduled hearings on Tuesday to hear Russia's arguments, has a "responsibility to act", raised Anton Korynevich.
"Russia must be stopped, and the court has a role to play in stopping that.", did he declare.
"Grotesque"
During his speech announcing the armed intervention in Ukraine, Russian President Vladimir Putin said he wanted to defend the Russian-speaking populations from genocide by the Kiev regime.
One "absurd lie" and "grotesque", according to Ukraine, which "categorically denies"that such a genocide took place and considers that the Russian invasion is "devoid of any legal basis".
"Putin is lying and Ukrainians, our compatriots, are dying", said Anton Korynevich.
The ICJ was created in 1946 to settle disputes between states. Its judgments are binding and cannot be appealed, but the court has no means of enforcing them.
The main judicial body of the UN bases its conclusions mainly on treaties and conventions. Both Ukraine and Russia are parties to the 1948 United Nations Genocide Convention.
"Let's settle our differences as civilized nations", raised Anton Korynevichbefore addressing Moscow directly: "Lay down your arms and present your evidence".