News
Russia muzzles the opposition: 11,000 anti-war protesters imprisoned since February 24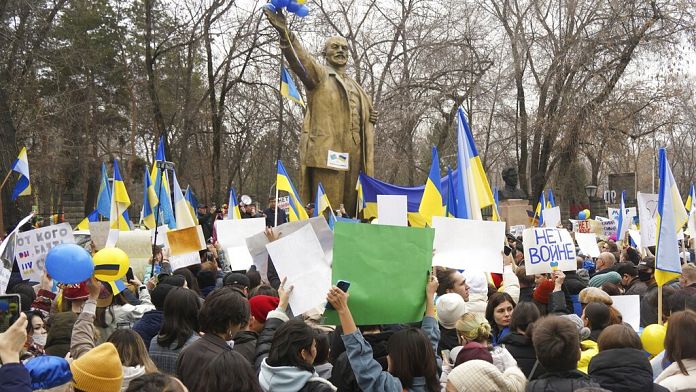 At least 2,500 people were arrested this Sunday in Russia for protesting against the war in Ukraine.
In Moscow alone, the police arrested 560 people.
According to the count of the NGO OVD-Info, since the beginning of the invasion, on February 24, more than 11,000 demonstrators have been imprisoned.
Kremlin opponent Alexei Navalny this week called on Russians to gather in town and village squares to protest the invasion of Ukraine.
The rallies took place this Sunday in about fifty cities of the country.
Under a new law that prohibits any action aimed at discrediting the army in public, protesters face fines and in Siberia a man has been ordered to pay the equivalent of 450 euros.
On the other hand, the expressions of support for the invasion of Ukraine, filmed here by Russian public television, risk neither verbalizations nor arrests.
Russian television Rossya-1 has thus compiled rallies and actions organized far from Donbass, in the Russian Far East, such as in Irkutsk, Komsomolsk-on-Amur, and even on the island of Sakhalin.