[ad_1]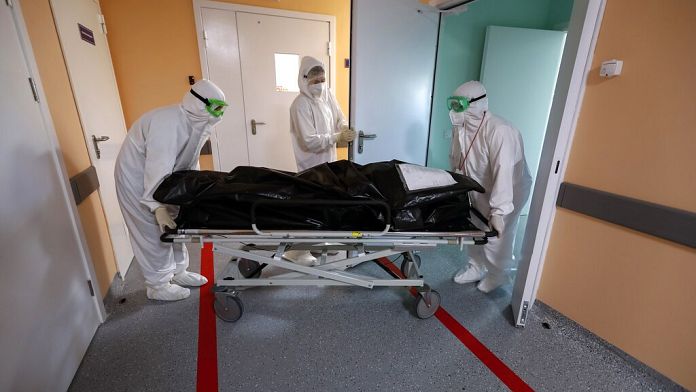 According to the Russian statistical agency, nearly 75,000 people died from Covid in October, making it the deadliest month since the start of the pandemic.

Russia recorded 74,893 deaths linked to Covid-19 in October. Announcement made this Friday by the statistics agency Rosstat. That makes it the deadliest month for this country since the start of the pandemic.
The total toll of the pandemic in Russia thus stood at more than 520,000 deaths at the end of October, according to Rosstat, who has a broader definition of deaths linked to the virus than the government count.
According to this assessment, Russia (145 million inhabitants) is the third most damaged country in the world after the United States and Brazil.
The Russian government's count, which is based on a very restrictive definition of deaths from the coronavirus, reports 278,857 deaths since the start of the pandemic, according to the latest figures.
In early fall, Russia was hit hard by a new wave of coronavirus due to Delta variant, an outbreak facilitated by the population's mistrust of vaccines.
The country has several vaccines of its own design, including Sputnik V, but only 39.9% of the 144 million Russians are fully immunized to date, according to the specialty site Gogov.
After strict containment in spring 2020, the authorities refused to reconfigure, despite new waves of epidemics, in order to limit the economic losses.
In October, however, the public authorities resigned themselves to shutting down "non-essential" services in Moscow for eleven days and, nationally, President Vladimir Poutine had ordered a week off from October 30 to November 7.
If the country is no longer currently beating daily records of contaminations and deaths, the figures remain high, with 32,930 new infections and 1,217 deaths recorded on Friday.
[ad_2]

Source link