News
Russia blocks UN resolution condemning its aggression on Ukraine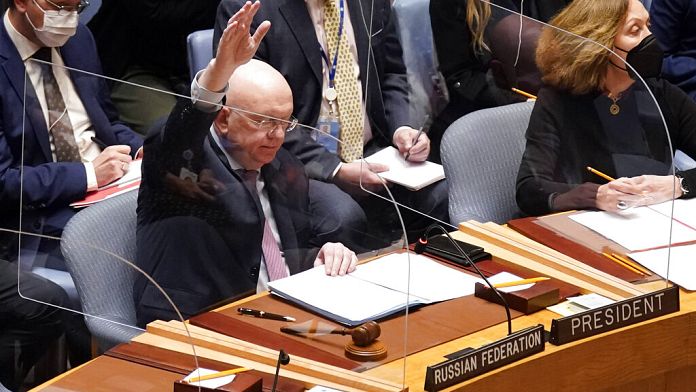 Russia vetoed to block a resolution condemning its aggression against Ukraine. Of the 15 members of the UN Security Council, 11 countries voted in favor of the text. China, India and the United Arabs abstained. The text was introduced by Albania and the United States.
"Let's never forget that this is a war of choice. Russia's choice. Russia has chosen to invade its neighbour," declared Linda Thomas-Greenfield, American Ambassador to the United States.
Following the unsuccessful meeting, the UN Secretary General once again strongly denounced the Russian attack and called for respecting the UN Charter.
"The United Nations was born out of war to end war. Today that goal has not been achieved. But we must never give up. We must give peace another chance. Soldiers must return in their barracks. Leaders must take the path of dialogue and peace, explains Antonio Guterres, Secretary General of the United Nations.
Most members of the United Nations Security Council waved the Ukrainian flag in front of a tapestry of Picasso's Guernica. The work of the famous Spanish painter is considered one of the most important anti-war paintings in history. Following the unsuccessful meeting, the UN Secretary General reiterated the importance of Moscow respecting the UN Charter.
The Russian veto is "a bloodstain on its plaque at the Security Council", reacted on Twitter the Ukrainian President Volodymyr Zelensky, who judged that the support for the draft resolution showed "that the world is with" Ukraine. "The truth is with us, the victory will be ours", he said. -he adds.
Before the Council, the Ukrainian ambassador to the UN, Sergiy Kyslytsya, strongly and at length attacked Russia and Vassily Nebenzia, accusing the latter of lies when he had promised in recent weeks that he would not there would be no invasion.