News
Russia and NATO, between diplomacy and military preparation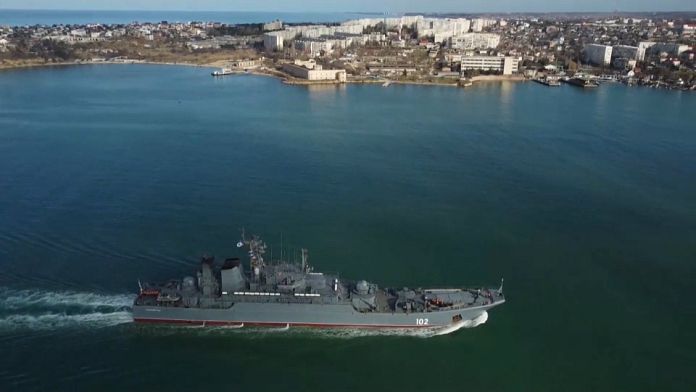 If it defends itself from any project of invasion of Ukraine, Russia continues to show its muscles. This Thursday, six warships arrived in Sevastopol, the capital of Crimea annexed by Moscow in 2014, ahead of military exercises to be held in the Black Sea next week. In parallel, Moscow and Minsk have started 10 days of joint military maneuvers in Belarus.
However, the Russian authorities claim to continue discussions to find a diplomatic outcome : "As for the continuation of the negotiations with our European and American partners, they are in progress, in an open and closed format. We are preparing a response to NATO and to Washington. __We have indeed agreed with the French President that he would request a series of consultations with American partners, not only in Kiev but also in European countries", said Russian President Vladimir Putin.
The United Kingdom also entered the diplomatic fray on Thursday. British Foreign Secretary Elizabeth Truss traveled to Moscow to meet her Russian counterpart Sergei Lavrov. And Prime Minister Boris Johnson visited Poland, where he promised to send British troops, like the United States. Necessary reinforcements, assured the Polish president: "Vladimir Putin's political objective is to dismantle NATO. That's why we must be determined to show how cohesive the alliance is, how we stand together, and how well we understand the tensions on NATO's eastern flank.."
Several NATO allies have also promised to strengthen their military presence in the Baltic countries, in particular Estonia and Lithuania, which feel particularly vulnerable in this context of tensions with Russia. While receiving the leaders of the three Baltic States in Berlin, German Chancellor Olaf Scholz wanted to reassure them by reaffirming NATO unity.
Although it relies on military aid and diplomatic support from the West, theUkraine getting ready too militarily. On Wednesday, the armed forces carried out exercises near the border with Belarus. The country is also massively training reservists, and any civilian ready to "take up arms" to defend their homeland.