News
Russia accuses Ukraine of attacking an oil depot on its territory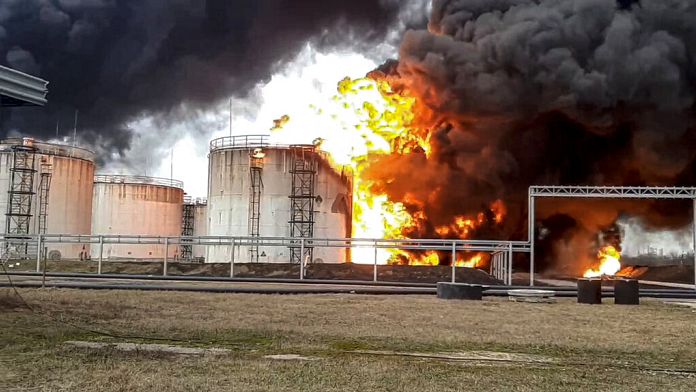 A Russian regional official accuses Kyiv of attacking an oil depot in his town of Belgorod, located about forty kilometers from the border with Ukraine, by helicopter. Vyacheslav Gladkov said two people were injured and firefighters were trying to put out the flames on Friday morning. A few hours after the regional governor's announcement, Kremlin spokesman Dmitry Peskov reacted by indicating that this attack jeopardized peace negotiations with Ukraine.
If the attack were confirmed by the Ukrainian authorities, it would be Kyiv's first strike in Russia and would constitute proof that the fighting is being exported.
Belgorod is located 80 kilometers from Kharkiv, a large Ukrainian city in the grip of violent Russian attacks. Earlier in the week, explosions also took place, this time in a Russian army ammunition warehouse. But the causes of the incident were disputed.
No statement on the situation in Belgorod from the top of Russian power has yet been made.