News
RSF publishes damning report on press freedom around the world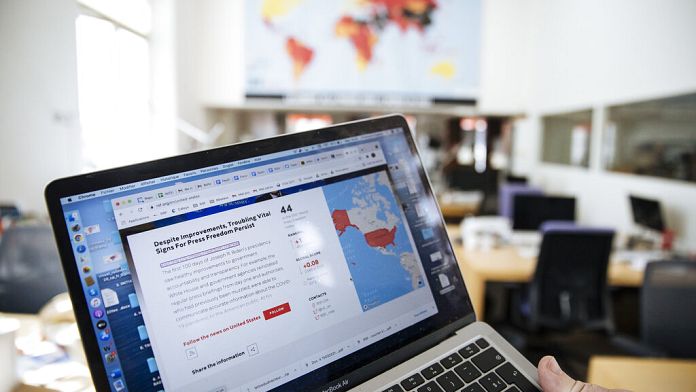 "Very serious", "difficult" or "problematic" situations in 73% of the countries studied: this is the clear observation of Reporters Without Borders.
The NGO unveiled on Tuesday its annual ranking of press freedom in the world with 180 countries screened.
At the bottom of the ranking, we find North Korea, Iran, Eritrea, Turkmenistan, Burma, Afghanistan, China, Cuba or even Nicaragua.
Russia, 155th, is not doing much better: the work of journalists there has become even more complicated since the start of the war in Ukraine.
Pauline Ades-Mevel, editor-in-chief at RSF : "What is striking at the moment is the propaganda – which was already taking place before the start of the war – and which has continued since. What is happening now is the complete disappearance of the freedom of the press and journalism itself in the country with hundreds of journalists trying to flee Russia or unable to work because, as you know, a law passed at the beginning of March this year prevents journalists from 'use the terms invasion or war'.
In this RSF ranking, the countries of northern Europe are the good students with a podium made up – in that order – of Norway, Denmark and Sweden.
France comes in 26th position, far ahead of Malta, 78th, where an investigative journalist Daphne Caruana Galizia was murdered in 2017.
Finally, with 10 journalists killed since the beginning of the year, Ukraine has become the most dangerous country for the media.