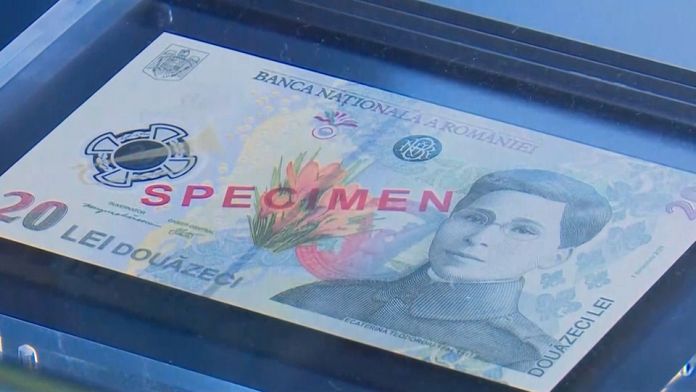 It is a first in Romania: a woman, Ecaterina Teodoroiu will be represented on a bank note. The officer fought in the ranks of the Romanian army during the First World War until her death in 1917 in the age 23.
Ecaterina Teodoroiu was first hired as a nurse and then she became a soldier after the death of her 4 brothers in combat.
During the inauguration of this note, the governor of the National Bank of Romania, Mugur Isarescu highlighted the enthusiasm of the population: "there was broad support among citizens, to promote and consolidate gender equality and the major role of female personalities in Romanian history and society ".
Since its creation in 1867, the Romanian currency, the leu, has featured several anonymous women but never a female historical figure.
A campaign aimed at better representation of women on the currency was launched in 2018 by a fashion journalist, Janina Nectara. The latter suggested a list of 100 female personalities, including Ecaterina Teodoroiu.
The ticket worth around 4 euros will be in circulation from December.