News
Romania, a haven for Ukrainian refugees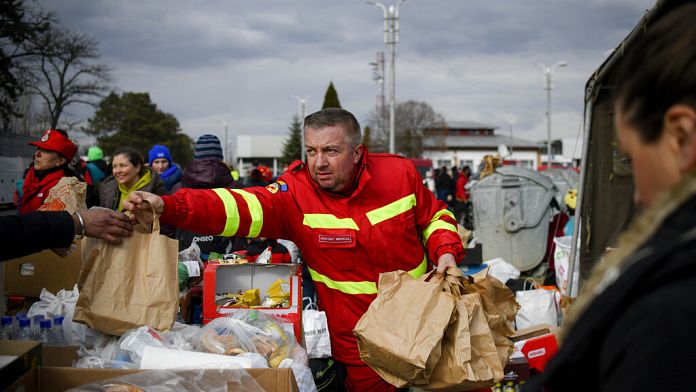 Thousands of Ukrainians cross the southwestern border to find refuge in Romania. Among them are many families, anguished and exhausted, after being forced to flee the fighting to seek safety.
Keeping families safe
In the Romanian town of Siret, about 500 kilometers from Kiev, refugees receive help from local authorities, volunteers, residents and sometimes find relatives in the region.
Vasili has dual nationality. He left Ukraine to shelter his family in Germany, before turning around to return home and resist.
_"I've been gone for three days, my wife calls me regularly to know where I am and when I'm coming back. She's waiting for me at home."
_
"Everywhere is dangerous"
After making sure they have brought their families to safety, many Ukrainian men choose to return to fight Russian troops. For the families, staying in Ukraine had become too risky, as this refugee explained:
"Everywhere is dangerous, two or three rockets can come at night and kill children. My youngest is six years old and I have seven children. I can't hide them!"
"Early in the morning we heard explosions and thought that something bad was going to happen and we left Kiev. We are from Georgia and we will be transferred there one way or another, I don't know how."
Most of the refugees head west to Poland, Germany or Italy. Others choose accommodations on site. Hotels or houses are made available to them free of charge.