News
Rodrigo Granda, former FARC guerrilla arrested in Mexico City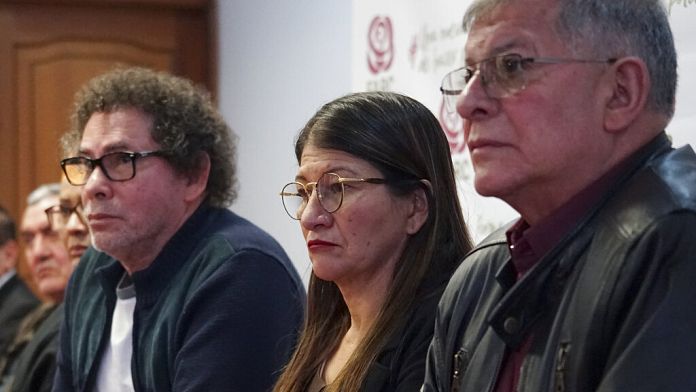 A leader of the former Revolutionary Forces of Colombia"s guerrilla group has been arrested in Mexico at the request of Paraguay, which is looking for him for kidnapping and voluntary homicide.
Rodrigo Granda, known as the FARC's chief diplomat, the former Marxist guerrilla, was arrested in Mexico City on the basis of an Interpol "red notice".
Comunes, the political party that emerged from the disappearance of the FARC, denounced a violation of the historic peace agreement of 2016, and accused Colombian President Ivan Duque of being behind the arrest.
Sources within the Mexican federal authorities confirmed the arrest to Agence France Presse, but refused to give details.
In 2008, a Paraguayan judge issued an arrest warrant for Rodrigo Granda's alleged responsibility for the abduction and subsequent murder of the daughter of former President Raul Cubas in 2005. The Colombian government did not specify whether his arrest in Mexico was related to the case.
The delegation was traveling to Mexico at the invitation of the Labor Party to participate in a convention of left-wing formations, Rodrigo Londoño said in a video.
"I call on the international community to guarantee the safety of Rodrigo Granda", launched the leader of the ex-guerrilla, on Twitter.
Peace negotiator?
Rodrigo Granda, 72, was one of the peace negotiators in Havana, a process that began in 2012 and culminated in the historic peace agreement of 2016, followed by the disarmament of the FARC. He had already been arrested in 2005 during a clandestine operation by the Colombian army in Venezuela, and released in 2007 as part of the peace process.
Rodrigo Granda's arrest comes just over a month before the fifth anniversary of the agreement signed at the time between the guerrillas and President Juan Manuel Santos, who was awarded the Nobel Peace Prize in 2016.
Colombia has experienced a worrying upsurge in violence in recent months in several parts of the country, where many armed groups are rife, including FARC dissidents who reject the 2016 agreement and have taken up arms again.
In 2018, another ex-FARC leader and negotiator of the 2016 agreement, wanted in the United States for drug trafficking, "Jesus Santrich", was arrested. Released in 2019 on the orders of the Supreme Court, he then took up arms again, citing President Duque's failure to comply with the 2016 agreement.
He died shortly after in Venezuela during an armed confrontation whose actors remain unidentified to this day. Rodrigo Granda had then mentioned a possible return to armed struggle.
Source link