[ad_1]

A former goalkeeper and former collaborator of Antoine Kombouaré, coach of FC Nantes, has released confidences about his relationship with the latter at RC Lens and Toulouse FC.
FC Nantes: "the current did not pass too much with Kombouaré in Lens", according to Riou
Antoine Kombouaré directed Rudy Riou at RC Lens between 2013 and 2015. The former goalkeeper told the Var-Morning that his relations with the coach of FC Nantes had been strained. "Antoine was my coach at RCL for two years. The funny thing is that the current didn't go too far between us. We were rubbing each other," he said. Having ended his football career, Rudy Riou became a coach. He was in charge of the supervision of goalkeepers of Toulouse FC between 2019 and 2021. He had thus collaborated with the kanak technician at TFC between October 2019 and January 2020. And their reunion had been cordial.
"When I was appointed goalkeeping coach at Toulouse, in October 2019, with Antoine Kombouaré. It was done very quickly," said the 41-year-old ex-doorman. "We met again afterwards, and he always told me that if he could make me work, he would, and he really did, while others… I think he appreciated my frankness. When people say things to each other, it is a form of respect," he continued.
Rudy Riou enjoys Kombouaré's work at FCN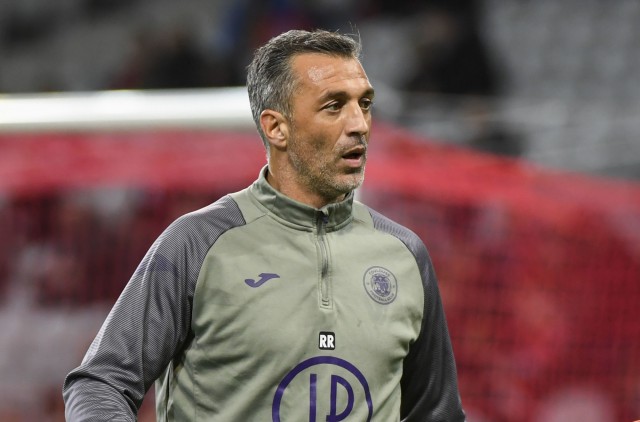 The two men also faced each other last season, during the play-offs for the rise to Ligue 1. Antoine Kombouaré was appointed coach of FC Nantes in February 2021 to save the club from relegation in Ligue 2. On this occasion, Rudy Riou (coach of the Toulouse FC goalkeepers) appreciated the work of his counterpart. "We found ourselves in special conditions, last May, in the L1/L2 play-off match between the FCN and the TFC. But hey, it's football. And I'm very happy with what he's doing in Nantes," he said. Rudy Riou is now coach of SC Draguignan, Department 1 club. He was appointed recently.


[ad_2]

Source link