News
Resumption of evacuations of civilians from Mariupol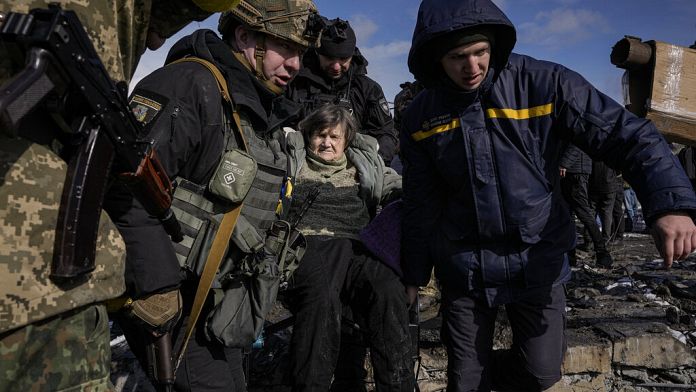 The Ukrainian authorities announced on Tuesday March 29 the resumption of the evacuation of civilians via three humanitarian corridors, in particular from the besieged and partially destroyed city Mariupol, in the south of the country.
Routes to escape the fighting that has turned the daily lives of hundreds of thousands of Ukrainians into hell. After a day of suspension by kyiv, which said it feared Russian "provocations", the Ukrainian government agreed on Tuesday to reopen three humanitarian corridors agreed with Moscow. They all converge on Zaporijie, in the south of Ukraine, under the control of the Ukrainian army.
"In Donetsk Oblast, from the city of Mariupol to that of Zaporizhie, people will be able tomove__ using their private cars", said from kyiv Iryna Vereschuk, Ukrainian Deputy Prime Minister.
Two other routes were also opened to flee the towns from the city of Melitopol, under the control of Russian forces in the south of the country, to Zaporozhye, and the third joined Zaporozhye from Energodar, a locality also in the hands of Moscow, where a nuclear power plant is located.
On several occasions since the beginning of the war, the evacuations have been aborted, the two parties accusing each other of not respecting the ceasefires.
Talks between Russian and Ukrainian negotiations began on Tuesday in the Dolmabahçe Palace in Istanbul. One of the important points of the negotiations relates to "security guarantees and neutrality, the nuclear-free status of our state"Ukrainian President Volodymyr Zelensky told Russian media on Sunday.