News
[Reportage] : In Lviv, with Ukrainians on the run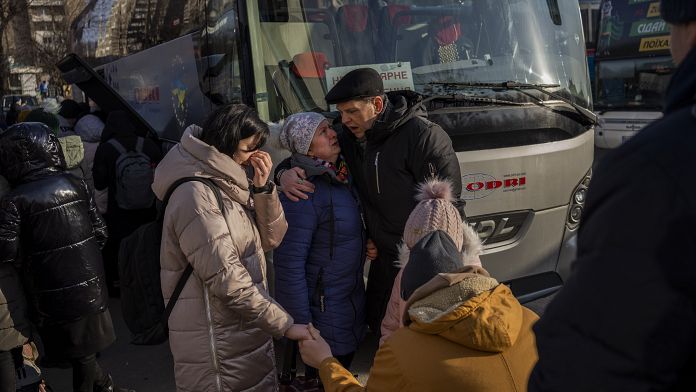 Many Ukrainians are seeking to leave their war-torn country. In Lviv (western Ukraine), residents are mobilizing to help refugees.
Many residents are seeking to leave Ukraine for safety. We are in Lviv in the west of the country.
Women, children, the elderly, but also foreign students… all crowd at the train and bus station, in the hope of finding a train or a bus for a neighboring country. The Polish border is 70 km away.
Several reception centers have been set up, for example, in a theater in the city.
Daria, a 29-year-old woman, arrived with her two children. "It's difficult, she said. I don't want to leave Ukraine. I would like to stay in my country."
The city of Lviv has been spared from the war, so far. The inhabitants are mobilizing to help the refugees.
Alesja is voluntary. She explains that people came spontaneously to bring food, clothes, blankets for the refugees.
According to the UN, more than 650,000 people have already fled Ukraine since the start of the war.