News
Report with a Frenchman on his way to the Ukrainian International Legion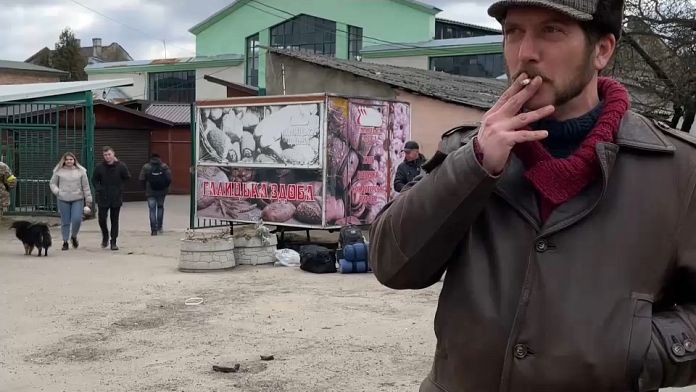 Our special envoy to western Ukraine, Valérie Gauriat, was able to meet a Frenchman of Ukrainian origin who had gone to join the International Legion. She was able to film her arrival at the recruitment center.
Pierre Kastner Kysilenko is a French citizen with a Ukrainian mother. Based in Berlin, he recently went to Lviv, in western Ukraine.
Former militarynow a reservist, this consultant wants to help the country where part of his family still lives.
"We are going to Yaroviv, 70 km south of Lviv, which is the recruitment and training center of the Foreign Legion, the Ukrainian Foreign Legion, finally the Legion of Foreign Volunteers"corrects Peter.
The road is strewn with checkpoints, which I am forbidden to film, under the martial law. I ask the officer who accompanies us about the International Legion created under the aegis of the Ukrainian president.
Valerie Gauriat : "Is it really useful for the army to have international volunteers?"
"Of course it is very useful, we need this experience to face this enemy. Today, it is not enough to kill your enemy, you must also kill his information, his propaganda, all the things he uses in these modern conflicts"explains Stepan.
Arrived at their destination, the journalists are not authorized to film the military premises, nor to follow Pierre to the recruitment center. We await his return to the main square of the city. His expectations are not disappointed but he must give up his commitment.
"Volunteers go through a one to two month training first, depending on their experience, which means it's something serious. And the volunteers keep coming. There's bad news for me , because I was hoping to be able to go back and forth, maybe spend a few weeks here, then go back to Germany, then come back. This is not possible because the contract is valid for the duration of the war. This means so that for me, personally, having to find another way to help, another way to be useful to Ukraine."
Pierre, who is to get married next May, will not go to war in Ukraine. But will be there humanitarian battle which is delivered to the borders of Ukraine.
According to the Ukrainian Ministry of Foreign Affairs, some 20,000 people from more than 50 countries applied for the International Legion in Ukraine.