News
Report on the Hungarian border: a village mobilizes to welcome Ukrainian refugees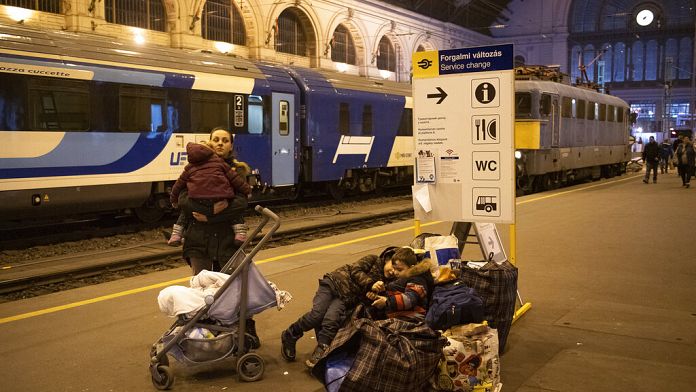 In Beregsurany, on the Ukrainian-Hungarian border, the situation seems to have calmed down.
Two weeks ago, up to 1,400 Ukrainian refugees were arriving here every day. Today, it is rather between 300 and 400 people who arrive, they are then taken to the "assistance point" located in the center of the village.
Elena is one of them, and left Kyiv alone, which continues to suffer from Russian bombardments.
"The situation was catastrophic in my city. I understood that I had to go to another country. But my mother…she stayed there", she said with tears in her eyes.
Mobilization of volunteers and municipal employees
In recent weeks, tens of thousands of refugees have arrived in this village of a thousand inhabitants. Most only stay a few hours or only a day.
The village help center is run by municipal employees, NGO members and volunteers. The Order of Malta association alone has about seventy volunteers in the region.
"A lot of people come from war zones, and a lot of them are traumatized. So it's very important that we are there to support them, if only for this short time that they are here in the center of 'aid", explains Imre Szabján, member of the Order of Malta association.
Refugees arriving in this village benefit from accommodation, medical care, food, as well as assistance in finding their way and organizing their journey to their final destination.
Sovereignty Prime Minister Viktor Orban, known for his anti-migrant and pro-Moscow policy, announced that all Ukrainian refugees were welcome in Hungary.
More than 3.5 million refugees
A month after the Russian invasion of Ukraine, more than 3.5 million refugees have been forced to flee Ukraine, while a further 6.5 million people have been internally displaced and 12 million other people are affected by the conflict, WHO emergency director Michael Ryan said.