[ad_1]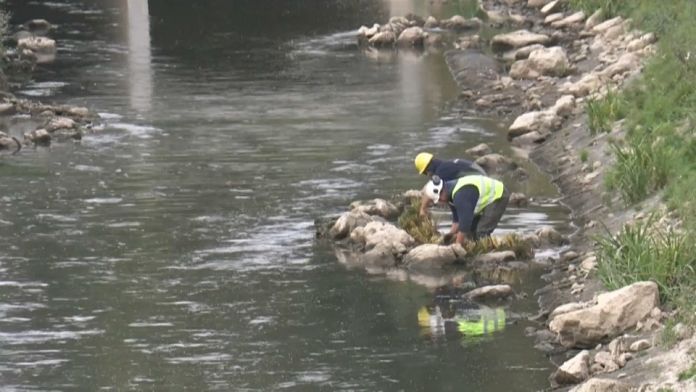 London to the Thames, Paris, the Seine, Vienna the Danube… and Brussels then will you tell me? There is the Canal, of course, but the Belgian capital also has its Seine… From "grande latrines", as Baudelaire described it, to "futur corridor vert", this river is today the object of all attentions.
Now rehabilitated after more than 10 years of work, the Senne has the vocation of "bringing nature back to the city".
The goal is for the Seine to "regain its role as an ecological corridor, with water purified by plants, which will also serve as shelter" for fish and birds.
Benjamin Thiebaux, site director for Bruxelles Environment, tells us in a few words the history of La Senne :
"The Seine has gone through different phases in its history. At the beginning of Brussels, it was used to make Brussels live, as a navigable stream. And then by dint of people throwing dirt into the Seine, it became a nuisance and so we hid it, we covered it under Brussels until quite recently, this phenomenon lasted until the end of the 20th century. And today we change the paradigm since the water of the Seine is clean now, there are no more sewers that arrive in the Seine. And so it is time to revive it, to reverdurize it, to renature it."
About 100 km long, this river flows about fifteen in urban areas in Brussels, but two thirds are enclosed in a concrete formwork. A newly discovered 200-metre stretch was due to be inaugurated on Tuesday, but this does not yet fundamentally change its reputation as an invisible river, whose ecological stake goes far beyond Brussels, as explained by Aude Hendrick, curator at the Sewer Museum, one of the high places of expertise on water in Brussels :
"This river is important because it plays an important role in the water cycle. And so beyond the city of Brussels, it is the whole water cycle on the scale of the three regions, since it is a river that runs through the three regions of the country, which will drain all these waters to the North Sea, which is where we will spend part of our holidays."
In the capital, the promenade along the Senne is currently only possible for about 600 meters, in Anderlecht, to the south. A distance that will be doubled with the redevelopment of a downtown park where the river will flow, by 2025.
It is difficult to be more ambitious because the concrete that covers the water has seen the birth over the years of urban infrastructures that have become essential such as the Grands Boulevards or the Gare du Midi.
[ad_2]

Source link