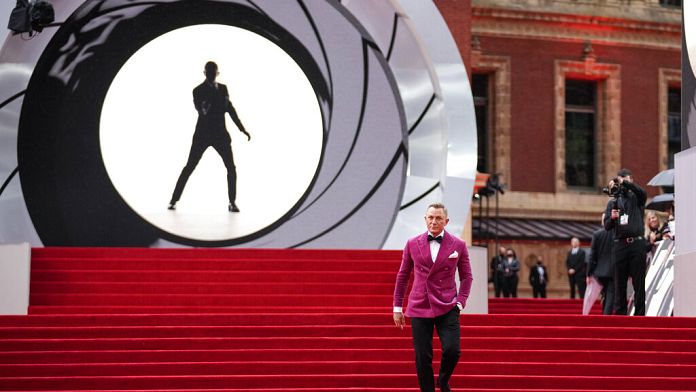 The new film of James Bond was previewed at a ceremony this Tuesday evening in London". A planned release last year, but several times postponed due to the health crisis.
It is known: James Bond is a British secret agent in the service of her Majesty. So inevitably, for the release of the new episode, it was normal for the crown to be represented. Princes Charles and William and their wives were there, for the preview, this Tuesday evening in London.
Beautiful people, therefore, on the red carpet, for this ceremony, long awaited by fans of 007.
This 25th episode of the saga, entitled "Dying can wait"should have come out last year. But all James Bond that he is, he could not cope with Covid-19 and the confines.
Today, the actor who put on the costume of 007 for the last time, Daniel Craig, rejoices that the film finally comes out!
"From thickness to characters"
All the ingredients that made the success of the James Bonds are gathered : chases, tuxedo brawls, notched dresses, gimmicks, explosions galore.
Always with a touch of British humour.
And then some novelties, to give a boost to the series, judged a little too staid by some…
David Mouriquand is a film specialist at Exberliner Magazine.
"(the producers) have updated a number of things. Cary Fukunaga is the first American filmmaker to be commissioned to direct a James Bond film. Actress and screenwriter Phoebe Waller-Bridge was tasked with giving the characters a little more thickness, which was often lacking in the James Bond franchise. »
"Dying can wait", the latest installment of the adventures of James Bond is coming out these days all over the world.
The last episode, "Spectrum", released in 2015 had grossed almost 750 million euros.