News
Red Cross calls on Moscow to protect civilians in war in Ukraine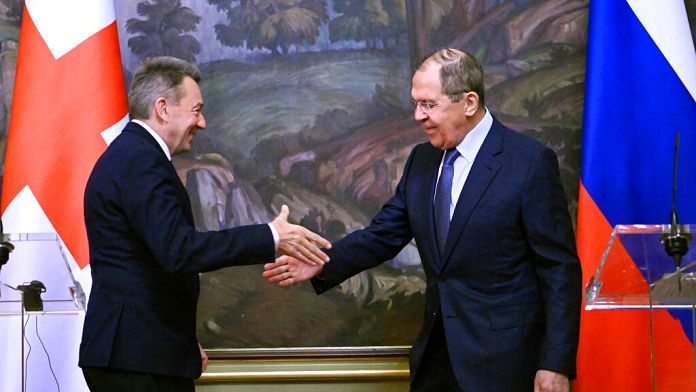 The President of the International Committee of the Red Cross (ICRC) Peter Maurer spoke Thursday with his Russian interlocutors on the need to protect civilians in the conflict in Ukraine.
After being in Kyiv, ICRC President Peter Maurer carried his message to Moscow's ears: both sides must respect international humanitarian law regarding civilians, the wounded, prisoners and the repatriation of bodies.
Russia says it is ready to cooperate
The Russian Foreign Minister assures that Russia is ready to cooperate.
_ "We want the resolution of the problems, which are currently accumulating in Ukraine, so that the artificial obstacles to the evacuation of civilians and the delivery of humanitarian aid are removed"_ thus affirmed Sergei Lavrov.
The thorny issue of humanitarian corridors
According to Peter Maurer, an agreement must be reached between the two parties to allow the establishment of humanitarian corridors.
"We have always stressed that it is not possible to think about accessing or evacuating people, whether in Mariupol or elsewhere, without a solid and detailed agreement between the military on the ground" recalled the President of the Red Cross.
In recent days, Ukraine has rejected proposals for humanitarian corridors leading only to Russian territory. Lavrov accused kyiv of using civilians as human shields and politicizing the drama.