News
Record heat wave in India and Pakistan: risk of electricity shortages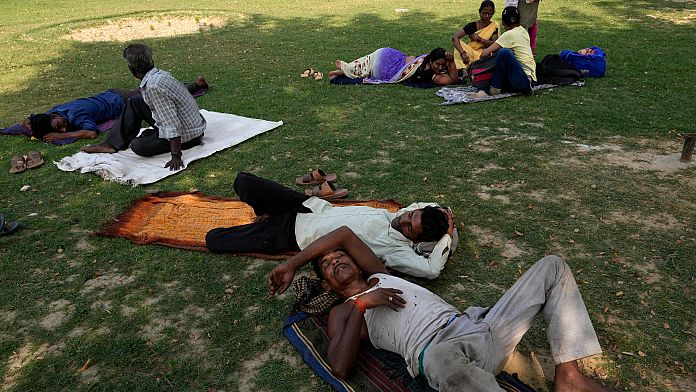 46°C in Delhi, 50°C in Jacobabad. Since March, India and Pakistan have been experiencing extreme heat waves.
Power cuts in India and Pakistan on Friday worsened the living conditions of millions of residents, already overwhelmed by a record heat wave that experts link to climate change.
Unusually hot March and April drove up energy demand in India, and especially in Pakistan, so that power plants are now running out of coal to meet demand.
Several Pakistani towns suffered up to eight hours of power cuts a day last week, while rural areas suffered power cuts for half the day.
"There is an electricity crisis and load shedding across the country," said Energy Minister Khurram Dastgir Khan, referring to shortages and "technical failures".
Coal shortage in New Delhi
In the Indian megalopolis of New Delhi, where the temperature reached 43.5 ° C on Friday, the authorities estimate that there is "less than a day's worth of coal" in stock in many power stations.
"The situation across India is dire," according to Arvind Kejriwal, Delhi's chief minister, who warned of possible cuts to hospitals and the capital's metro.
India has even canceled some passenger trains to speed up the delivery of coal to power plants, according to Bloomberg News.
Coal reserves at Indian power plants have indeed fallen by almost 17% since the beginning of April, falling to barely a third of the required levels, according to the same source. In India, 70% of electricity is produced from coal.
With the summer that has not yet arrived, this unprecedented phenomenon worries. According to scientists, with climate change, these episodes of heat waves are more frequent, but also more severe.