Soccer
Real, Benzema and Mbappé send a strong signal
Karim Benzema and Kylian Mbappé were again decisive on Sunday when the French team crowned in the Nations League. An agreement between the two men that has enough to worry Paris Saint-Germain.
Benzema and Mbappé tormentors of La Roja
Winner of Spain on Sunday, France succeeds Portugal in the list of Nations League. The Blues managed another comeback against La Roja to add another trophy to their credit. Like against Belgium, Karim Benzema awakened the hopes of his people. As against the Red Devils, it's Kylian Mbappé who served the Real Madrid striker. Decisive passer on the French equaliser, the centre-forward Paris Saint-Germain then turned into a scorer to give the advantage to the band to Deschamps. In view of their understanding on the pitch, the two tricolore strikers make the Madrid fans fantasize. Who hope more than ever to see the two attacking comrades of the French team under the mythical white tunic next season.
Towards an inevitable duo Mbappé – Benzema in Madrid?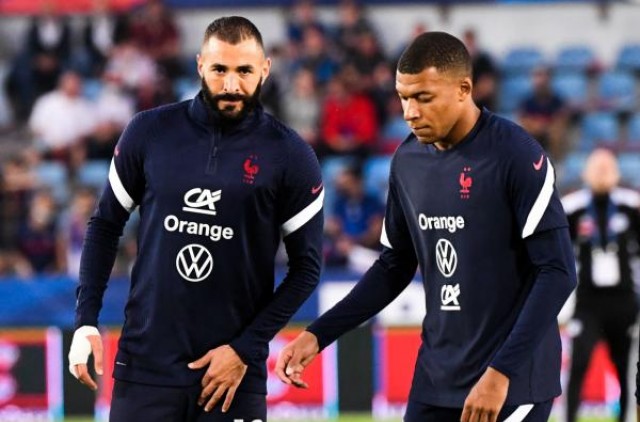 At the end of his contract next summer, Kylian Mbappé should leave Paris Saint-Germain as a free player. After seeing all his proposals rejected by PSG this summer, Real Madrid should therefore recruit the 22-year-old striker as a free player next summer. Although poorly embarked on this file, Leonardo recently displayed his optimism. The Parisian sports director still hopes to extend the contract of his world champion.
At the microphone of Italian media, the Parisian manager expressed his anger towards Real. For the Brazilian technician, the Spanish club deserves sanctions for its "disrespect" towards Paris. In particular, he denounces the assurance that Madrid exude when discussing the future of Mbappé. Which should be written except huge twist in the Spanish capital.