News
Reactions after the resignation of Sebastian Kurz, a motion of no confidence on Tuesday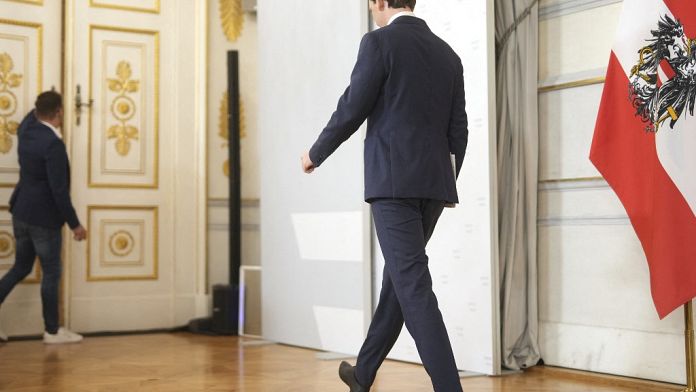 This Saturday in Vienna, supporters of the opposition gathered to " celebrating the resignation of Chancellor Sebastian Kurz. His government, however, is still in place and some activists want early elections.
Beate Meinl-Reisinger, leader of the liberal party NEOS : "We take note of this step, it was long overdue, but we have to ask ourselves whether this is enough."
It was his foreign Minister, Alexander Schallenberg, whom Sebastian Kurz proposed to succeed him.
The outgoing chancellor, who remains a member of parliament, thus retains his immunity. But it was clearly to escape impeachment that he resigned.
Heinz Mayer, constitutional lawyer : "There were searches that led to seizures. These seizures must be stopped because Kurz is a member of parliament. This means that they cannot be analyzed, that only the prosecution of the other suspects can continue, and the prosecution of false testimony against him before the commission of inquiry must also be discontinued".
Sebastian Kurz and nine other suspects, as well as three organizations, are being investigated for corruption. Tuesday elected officials will have to vote on a motion of censure tabled by the opposition.
Source link