Soccer
Ramos plowed by a dirty blow from Ancelotti
Sergio Ramos arrived injured at PSG. Revelations in Spain show that he poorly digests a dirty shot of Carlo Ancelotti.
PSG Mercato : A big unease in the file Sergio Ramos
Boss of the Madrid cloakroom, Sergio Ramos was practically kicked out. The player at the end of the contract wanted to extend at the Merengues for two seasons. President Florentino Pérez opposed an end of not receiving this request of his former captain. In fact, Carlo Ancelotti, Zinedine Zidane's replacement on the Madrid bench, has something to do with the departure of the central defender. Indeed, Carlo Ancelotti did not want the Andalusian as the boss of his dressing room and therefore did not encourage the president of the Spanish club to extend it.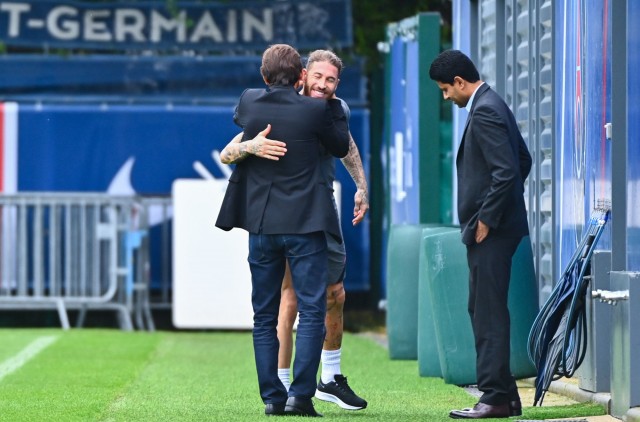 Under Superdeporte, the Madrid president offered only one season of contract to Ramos. However, he was open to the idea of adding an additional season as an option in the player's new contract. Only this extra season would only be activated if the player showed good performances. Faced with the Spain international's firm refusal of what he considered a lack of confidence, Pérez probed Carlo Ancelotti before making a decision.
Ancelotti's dirty move to Ramos
This source indicates that the Italian technician was opposed to the idea of offering such a contract that would have strengthened the player's position within his squad. Clearly, Ancelotti has let his president know that he does not count on Sergio Ramos to play a captain's role in his new project. From then on, Florentino Pérez stopped wanting to offer the contract year to the new PSG player. The latter had meanwhile restored his pride by returning to the negotiating table to say his agreement for the contract year. To his surprise, the club he had been serving since 2016 no longer wanted him. The Real management let him know that his offer had expired.
This hammer blow, Sergio Ramos does not accept and this partly justifies his current malaise that makes it difficult to recover. Like his family, he wouldn't live to be kicked out by the team of his life. He could not even say goodbye to the Madrid fans, one more point that he digests quite poorly. At Paris Saint-Germain where he signed, he still did not play his first minute of play. The reason is a wound that is slow to heal. With the stares fixed on him and the interrogative comments on the maintenance or not of his contract by PSG, Sergio Ramos seems far from done with the difficulties.