[ad_1]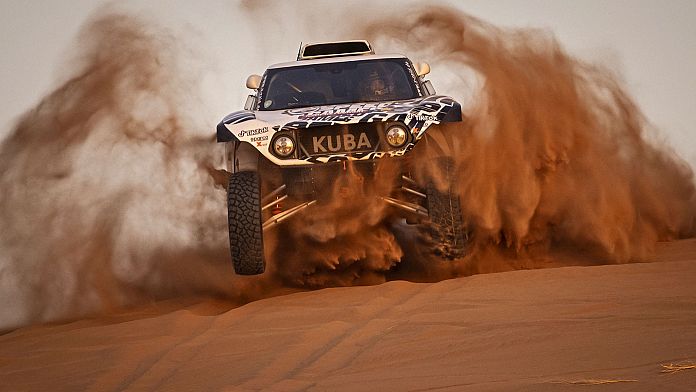 The city of Zagora, a jewel of the region of Drâa-Tafilalet will launch the 2021 edition of the Rally du Maroc". The famous car race takes place from 9 to 13 October in southern Morocco.
Before the big start this Friday, the drivers met for the traditional administrative and technical checks. The opportunity for the KTM rider, the Argentine Kevin Benavides, to display his ambitions before embarking on the race.
"We have done a lot of tests in America because this race is very important for us. It will allow the development of the bike and continue the work with the team in order to have a competitive bike for the Dakar 2022", explains the driver of the Austrian team.
This Rally of Morocco, called until the early 2000s, Rallye de l'Atlas, is a full-scale rehearsal for the Dakar that will take place in Saudi Arabia next January.
A goal for Qatari driver Nasser Al-Attiyah, three-time winner of the competition :
"It's nice to be here again in the company of the other competitors. It is a test for everyone because it is a really difficult race, very formative."
For five days, the competitors of the Rally of Morocco will cover more than 2,000 km, including 1,700 timed. M'Hamid will be the only stop on a route that will pass through the erg of Chegaga or the Draa valley.
[ad_2]

Source link