News
"Rai", super-typhoon makes landfall in Philippines, thousands evacuated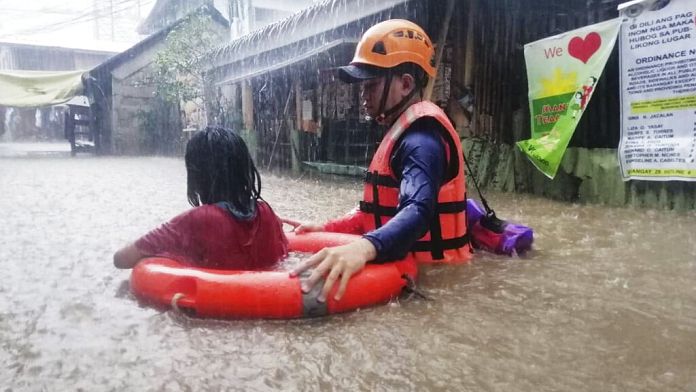 "Super Typhoon" Rai made landfall in central Philippines on Thursday, the country's Meteorological Agency said.
Tens of thousands of people have been asked to evacuate to shelters.
A "super-typhoon" is an extremely violent cyclone, equivalent to a Category 5 hurricane in the United States, of which about five occur worldwide.
Rai made landfall on the island of Siargao (center) at 0530 GMT, the Meteorological Agency said.
"Destructive winds could cause moderate to severe damage to structures and vegetation", warned the agency, which also warned of potentially deadly flooding along the coastline.
According to the National Disaster Prevention Agency, more than 45,000 people have left their homes to take refuge in shelters, including many vacationers who took advantage of the famous beaches and scuba diving spots in the region.
Rai is a particularly late typhoon in the season. Most tropical cyclones in the Pacific Ocean form between July and October.
Effect of global warming
This typhoon is expected to cross the Philippines from east to west in the coming days, passing over the islands of Mindanao and Palawan, before moving away over the South China Sea towards Vietnam.
The Philippines, considered to be one of the most vulnerable countries to global warming, is hit by around 20 typhoons every year.
These weather phenomena often wreak havoc on homes, crops and infrastructure in already very poor regions.
Source link