News
Queen Elizabeth II celebrates 70 years of reign and prepares her succession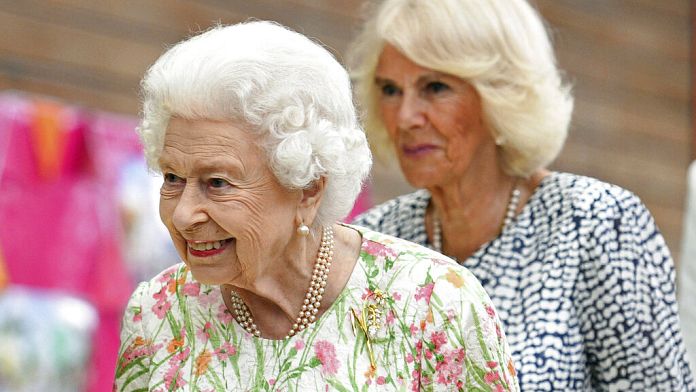 Praised for her "remarkable achievement" by her son Charles, Queen Elizabeth II on Sunday became the first British monarch to reach 70 years of reign, preparing for the future with the wish that the crown prince's wife, Camilla, become queen consort after his death.
Queen ends years of controversy over Camilla
In a message published on the occasion of her Platinum Jubilee, the 95-year-old sovereign renewed her commitment to serving the British while creating a surprise with this strong support for her daughter-in-law, from Sandringham (East of England). ) where she traditionally celebrates this anniversary in privacy.
Shaping the future of the monarchy, she expressed her "sincere wish" that Camilla, 74, second wife of Crown Prince Charles, whose mistress she was during her marriage to Princess Diana and long unloved by the British, "be known as the queen consort" when he becomes king.
Calling on Britons to support the couple in their future roles, as they have for her, the Queen is ending years of controversy over the title of the Duchess of Cornwall, who some say should instead be known as "Princess" consort due to the sensitivity of the subject after Diana's death.
In a statement, Charles, 73, said he and "his dear wife" Camilla, sound "unwavering support", were "fully aware of this honor". He rented the "remarkable achievement" of his mother and his admirable "dedication to the welfare of all its peoples" in the United Kingdom and the Commonwealth.
Camila, "a good queen"
This announcement was received rather favorably by the public. For Angela Roberts, an 80-year-old retiree interviewed in London by AFP, "Camilla is a very warm person" and "very good support for Charles. He will need it, he has a difficult task ahead of him".
For Alice Tomlinson, 25, who works in marketing, Camilla will be "a good queen", although according to her, "there will always be this shadow of the past which will darken his reign and that of Charles".
Elizabeth II ascended the throne at age 25 on February 6, 1952, the same day her father, the king, died George VI, to which she was very attached, from lung cancer at the age of 56. She has since crossed, imperturbable, times and crises.
She was not, however, born to become queen, heiress to the Crown only since the unexpected accession to the throne of her father after the abdication, for love, of the king. Edward VIII in 1936.
"As we mark this anniversary, I am pleased to renew the pledge I made in 1947, that my life would be entirely devoted to your service", she wrote in her hand-signed message "your servant Elizabeth R".
Make way for popular festivities next June
A photograph released Sunday by Buckingham Palace shows the one who already held the record for longevity on the British throne since September 2015 sitting at Sandringham, smiling in a light green dress, working in front of her famous red box containing government documents.
In the background, a framed photo of George VI with a corgi, the sovereign's favorite breed of small dogs.
The Prime Minister Boris Johnson also paid tribute to "inspiring sense of duty" and at "unwavering dedication" of the Queen.
Very popular, Elizabeth II has however largely withdrawn from public life since health problems in October, and two appearances before her Platinum Jubilee showed her frail or walking with a cane in her hand.
This February 6 is also a bittersweet day for Elizabeth II: her first anniversary of reign without her dear husband the prince Philip, who died in 2021 at the age of 99, as the monarchy goes through a turbulent period with the accusations of sexual assault targeting his son andrew.
On Monday, a salvo of cannon shots will be fired in the center of the capital.
Contrasting with these discreet tributes, four days of festivities are planned from June 2 (the day of his coronation in 1953) to June 5, with a military parade, a large concert and thousands of popular lunches.