News
"Putin is a terrorist who takes our people hostage", says a Ukrainian MP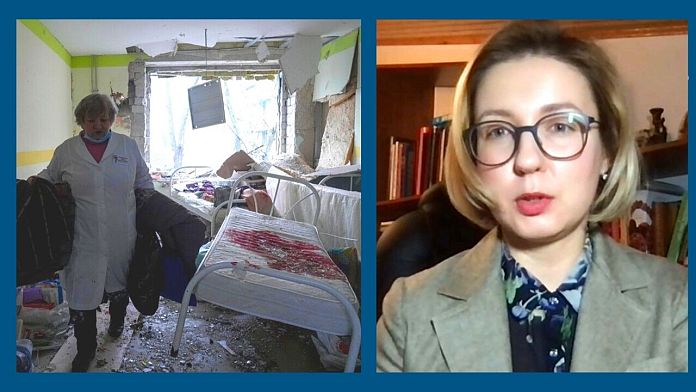 A Russian strike hits a pediatric hospital in Mariupol, Ukraine. An action immediately condemned. Interviewed by Euronews, a Ukrainian MP calls Vladimir Putin a "terrorist".
In Ukraine, the Russians on Wednesday bombed a pediatric hospital and a maternity hospital in the city of Mariupol. This attack injured around 20 people.
She was immediately condemned. One "barbaric use of military force against innocent civilians in a sovereign country", lamented the White House, British Prime Minister Boris Johnson speaking of action "immoral"
The UN recalled for its part that no health facility in Ukraine should "never be a target".
We were able to reach near Kiev, a Ukrainian MP Inna Sovsun. She does not mince her words vis-à-vis the Russian soldiers.
Inna Sovsun salutes the economic sanctions taken against Russia, in particular the embargo on imports of Russian gas and oil, decided by the United States and Great Britain.
She hopes that many other countries will make similar decisions.
In her interview with Euronews, Inna Sovsun pleads once again for the establishment of a no-fly zone.
A measure which, according to her, could prevent the bombardments carried out by Russian planes and helicopters against Ukrainian targets.