Soccer
PSG: Longoria fears the threat looming over the club!
Pablo Longoria, president of OM, is concerned about the Classico against PSG, Sunday at the Velodrome. Not only for the result, but also for the safety around the match.
OM suspended against Paris SG
L' OM receives PSG, Sunday (20h45), at the end of the 11th matchday of Ligue 1. The tension is palpable around this match between two great clubs of French football. As proof, the prefecture of Bouches-du-Rhône has issued an order prohibiting supporters of the capital club from traveling to Marseille for the match. TheOlympique de Marseille, the leaders also took steps to prevent spillover. Indeed, the Phocaean club is under the threat of a sanction of the LFP, after overflow during the match in Angers.
As a reminder, the Disciplinary Commission of the LFP issued a stay against the OM on October 6. The club is under threat of withdrawal of a suspended penalty point and the club's visitors area for away matches is closed until 31 December 2021. To avoid a penalty to his team, Pablo Longoria has stepped up to raise awareness among fans of the Blue and White.
Longoria invites fans to "play their part of the 12th man"
In his letter to Marseille supporters published by Provence, the head of the OM invites the latter to behave well during the reception of the Paris Saint-Germain. "I know that many observers will have their eyes on you, on us. This match is therefore an opportunity to show the world how beautiful our stadium is, how your 'tifos' and your chants can sublimate these moments. We can experience a great football party. You are going to be able to play the role of the 12th man, it can transcend the team, it allows him to play with the heart and hope for a favorable outcome," he wrote.
"I want to do everything so that this moment remains a moment of football and nothing but a moment of football. Everyone warned us. If there were to happen any incident, we could be very severely punished. Last week a simple paperball thrown on the field prompted the referee to stop the match. Next Sunday, the referee will not hesitate to be just as uncompromising towards us," predicted Pablo Longoria.
"Participate in the most beautiful way in these moments"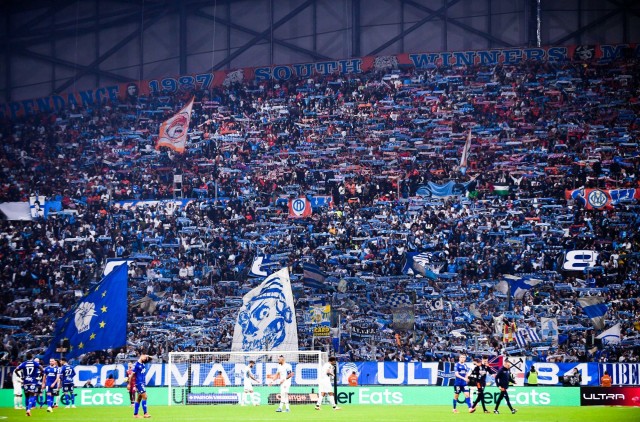 In conclusion, the latter invited the subscribers of the Kops to push their team to victory against the leader of the Ligue 1. "I ask you all and without distinction to do everything to convince and encourage your members, your friends, your colleagues to participate in the most beautiful way at these moments. That's what gives this club passion," he said.