[ad_1]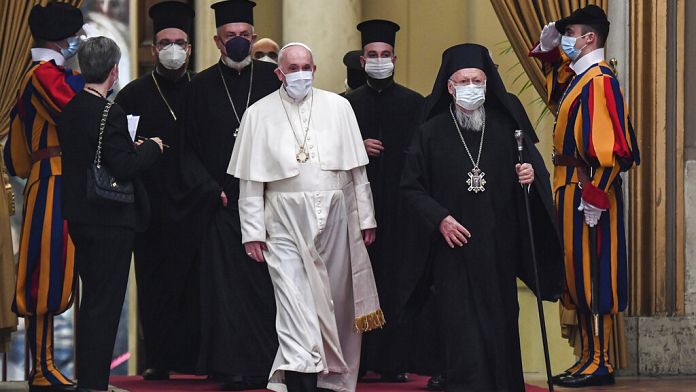 The defense of the planet, it"s also a matter of religion. Pope Francis and religious leaders from all sides gathered at the Vatican to make their voices heard ahead of COP26, the UN Climate Conference.
Faith and science towards COP26
They signed a joint call to governments to implement ambitious climate policies. At this meeting, entitled "faith and science towards COP26" in which scientists also participated, the Pope called for "urgent" action for "effective responses" :
_"Allow me to propose three concepts to reflect on this common enterprise: openness to interdependence and sharing, the engine of love and the call for respect."
_
Pressures from all sides before COP26
This joint call of religious leaders for the preservation of the planet was delivered to Alok Sharma, the president of COP26 which begins in less than a month in Glasgow, as the pressures around this summit multiply :
_"We need our young people to pursue their call for change with the same passion they do today. We need scientists to further amplify their voice in public debate and religious leaders to use their moral leadership to advocate for action."
_
In their common call, spiritual leaders emphasize the moral imperative to protect the environment for future generations. "We inherited a garden; we must not leave a desert to our children", they write.
[ad_2]

Source link