News
Prominent Russian journalist prosecuted for spreading 'false' information about Mariupol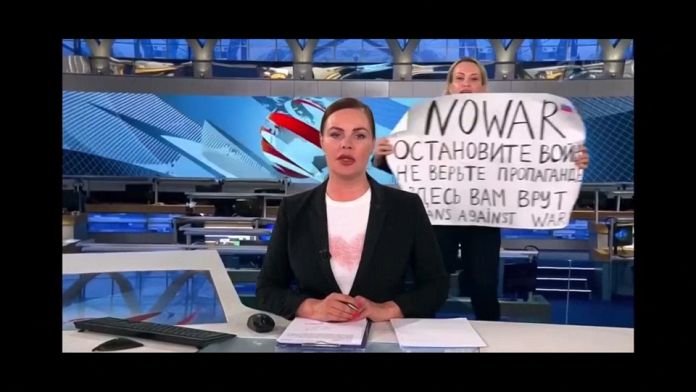 Alexander Nevzorov is the first famous Russian journalist to be investigated for spreading "false" information about the Russian military. The man would be hiding outside Russia, he risks 15 years in prison under the new law which muzzles the media and notably prohibits them from using the word war. The popular political commentator, former deputy, is prosecuted for an article on the bombardment of the Mariupol maternity hospital.
A propaganda that she can no longer cover
She, too, has had enough of the Kremlin's lies, which calls its invasion a "special military operation." Zhanna Agalakova, a familiar face in Russian homes, correspondent in New York and Paris for the public broadcaster Channel One for two decades, resigned:"I want to be heard in Russia. I want people there to learn the difference between propaganda and other sources of information. I want people to stop being 'zombified'. You condemn Russia, a great country, with 140 million inhabitants, to poverty and destruction."
With tears in her eyes, Zhanna Agalakova said she hesitated a lot before speaking in public, but decided "there was no other choice".
Zhanna Agalakova admitted she had "made many compromises in her career", but she described the invasion of Ukraine as a "red line".
Zhanna Agalakova pointed out how state television covers President Vladimir Putin, with extensive coverage of his macho activities during the holidays, but without interest in his private life, which is an absolute taboo.
"Our information does not show the country, we do not see Russia"she said.
"We only see the first man in the country, what he ate, who he shook hands with, we even saw him shirtless. But we don't know if he is married, if he has children", she added.
She lambasted state media for their repeated portrayal of Russian opponents in Ukraine as "Nazis", a term that strikes a chord in a country still scarred by the sacrifices of World War II.
"When, in Russia, we hear the word 'Nazi', we have only one reaction: to destroy. It is a manipulation, a huge lie".
Justifying her long career as a correspondent in New York and Paris, she said: "I thought that by reporting on life in Europe — and in particular in Paris — I could avoid being a propagandist."
"I wasn't lying, every fact was real. But take real facts, mix them together and you'll get a big lie", she said.
No to war, on a card live on television
She says she wants to stay in Russia, despite the outstretched hand of Emmanuel Macron, despite the risk of prosecution and imprisonment. Marina Ovsyannikova denounced the war on March 3 on Channel One, the channel where she worked as a journalist. Marina Ovsyannikova was taken into custody and a Moscow court quickly fined her 30,000 rubles (260 euros).
Russian MPs on Tuesday adopted a law providing for up to 15 years in prison for those who criticize Moscow's action abroad. It adds to that which already targets journalists and those who peddle "lies" against the army.
Many Russian and foreign media are no longer distributed in Russia, as well as several social networks, such as Twitter, Instagram and Facebook. Euronews, which also broadcasts in Russian, was banned on Monday.